Day 173.

I love granola, but it can be a bit pricey to buy at the grocery. I was super excited to come across this recipe because it has common ingredients and it quick to make.

Here's what you'll need.


2 cups oats
2/3 cup chopped nuts (any kind)
1/4 cup brown sugar
1/4 cup honey
1 tsp. vanilla



Place oats into the bottom of a greased 9x13 glass pan.



Add the nuts. I used walnuts and pecans.



Crumble the brown sugar over the top.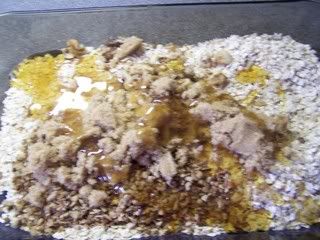 Drizzle the honey and vanilla over the mixture.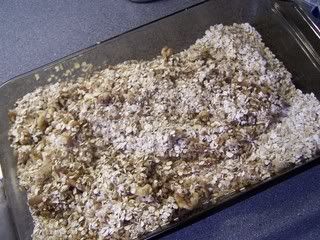 Stir well. Cook for 2.5 minutes.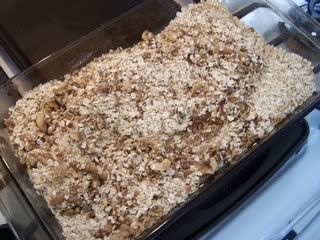 Stir and cook for another 2.5 minutes.



Let it cool.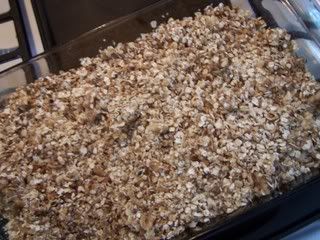 Stir well to crumble, and store in an airtight container.