Day 172.

This recipe was awesome! Rice in the crockpot? Yes, please!

Here's what you'll need.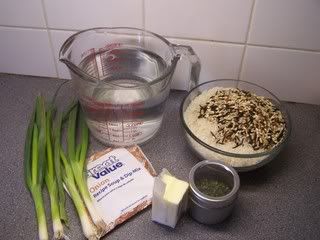 1 1/2 cups uncooked long grain white rice
1/2 cup uncooked wild rice
1 envelope dry onion soup mix
4 cups water
3-4 green onions
1/4 cup butter
Dried parsley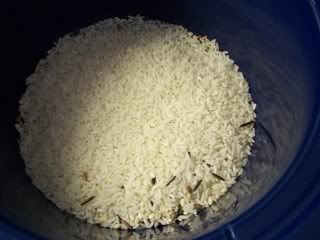 Place the rice into the slow cooker.



Add the onion soup mix to the water.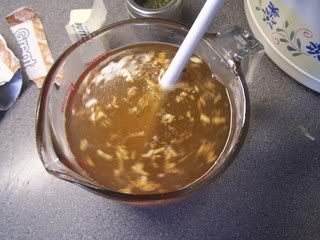 Stir well.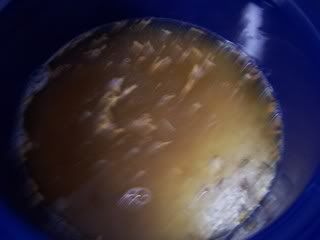 Add to the rice.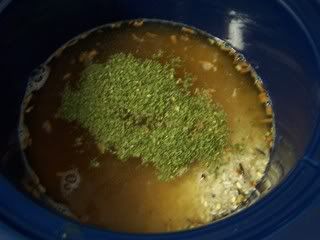 Throw in some dried parsley. I used a couple teaspoons worth.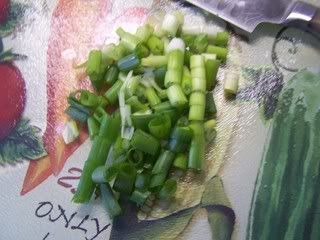 Dice the green onions.



Add those to the crockpot.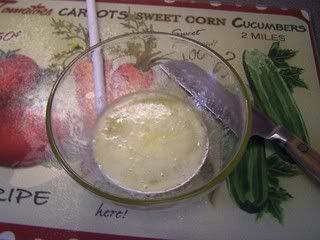 Melt the butter in a microwave-safe dish.



Add that to the pot as well and stir.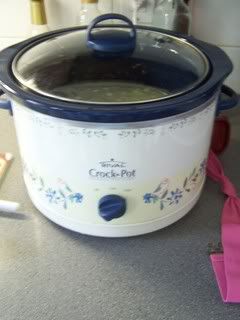 Cook on HIGH for 2 1/2 hours, stirring occasionally.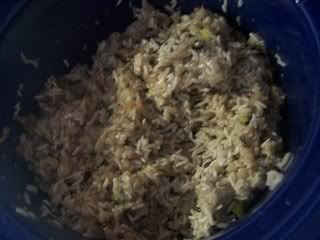 It should look something like this.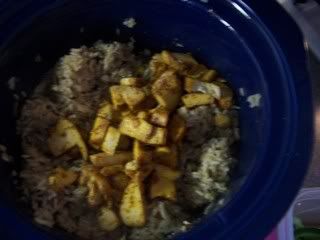 We had some leftover chicken that needed used up, so I heated it in a skillet and threw it in with the rice.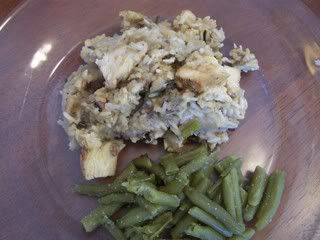 Ta-da!

***********************************
I really liked the flavor of this dish. My only issue was that some of the rice was a bit crunchy. Next time, I may not add the wild rice and just use white, as it seemed the wild rice was what was not quite finished.