Day 162.

It was my turn to make taco meat for the ball team. They use this for tacos in a boat. You could do the same, or just feed a crowd!

Here's what you'll need.


4 lbs. ground beef
2 packages taco seasoning
2 small onions
2 jars taco sauce



Begin by browning the hamburger with the taco seasoning.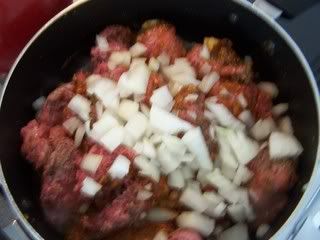 Dice up the onions and throw them in too.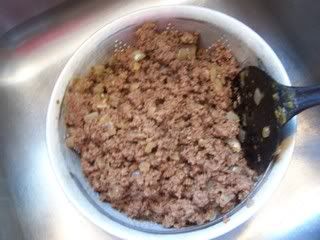 Cook until no longer pink. Drain well.



Add it all back to the pan.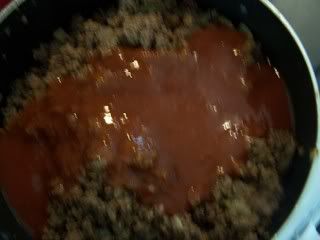 Pour in the taco sauce.
Stir and simmer for 20 minutes.

At the park, tacos in a boat are made with corn chips, meat, shredded cheese, salsa and sour cream. Yummo!