Day 152.

Gaaahhh! So I've fallen behind. Again. Summer is so incredibly busy for us! We're on the go a lot, so I don't get to cook nearly as often as I like. I will be making an effort from here on out to do more home cooking!

I found this recipe for chicken salad piccata and thought it sounded nice and summery. It was!

Here's what you'll need.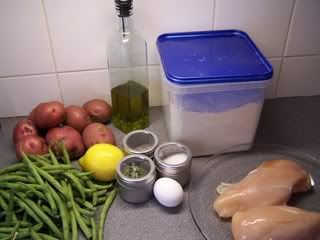 1 1/2 lbs. red potatoes
1/2 lb. green beans
1/4 cup plus 2 tablespoons olive oil
1 lemon
salt and pepper
1 egg
1/4 cup flour
1 lb. boneless, skinless chicken breasts
Parsley



To begin, scrub and slice the potatoes into wedges.



Add to a large pot of water and boil until fork-tender.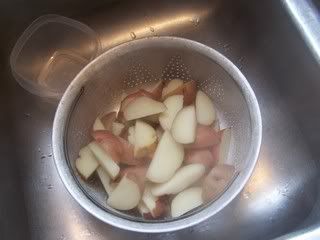 Drain, and set aside.



Snap the beans and cook until crisp tender.



Meanwhile, place one chicken breast in between some plastic wrap.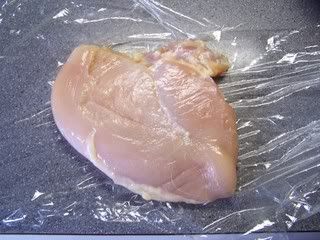 Using a heavy bottomed pan, pound the chicken to an even thickness.
Repeat with the rest of the chicken.



Combine the flour, salt and pepper onto a small plate.



Crack the egg into a bowl, and beat it.

Heat up the two tablespoons of oil in a large skillet.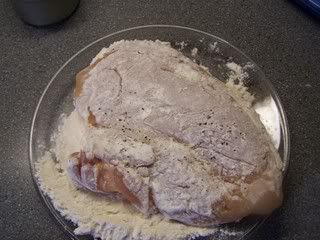 Dredge the chicken in the flour.



Then the egg.



Then the flour again.



Place the chicken into the hot skillet.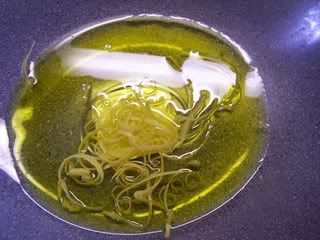 While the chicken is cooking, combine the 1/4 cup oil and zest of one lemon in the serving bowl.



Add the juice of one lemon and some parsley.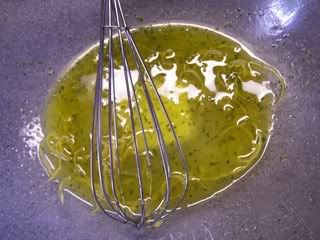 Whisk it all together.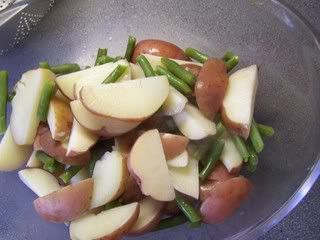 Add the potatoes and beans to the bowl.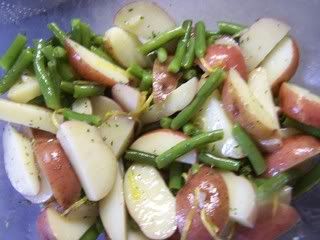 Toss well to coat.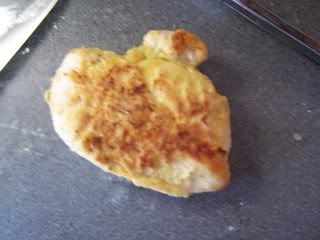 Once the chicken is cooked through, remove it to a cutting board.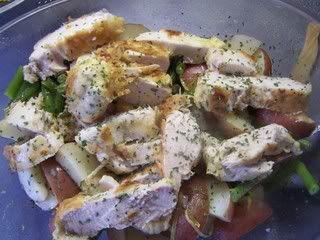 Slice the chicken into strips and place on top of the vegetables. Sprinkle with more parsley.