Day 169.

Millie had been begging me to buy ice cream sandwiches next time we went to the store. Well guess what we forgot to buy? So we tried these instead, and honestly? I think I prefer these.

Here's what you'll need.


1 1/2 sticks unsalted butter
3/4 cup cocoa powder
1 1/2 cups sugar
2 teaspoons vanilla
2 eggs
1 cup flour



Preheat oven to 350*.
Line a jelly roll pan with foil.



In a medium saucepan, melt the butter.



Add in sugar, vanilla and cocoa.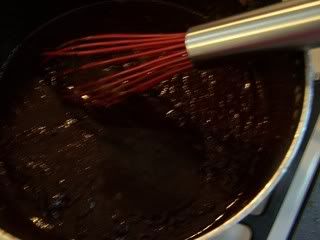 Whisk until smooth.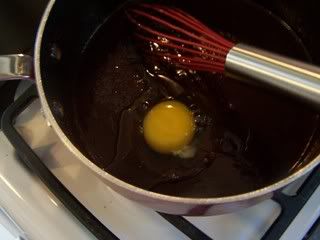 Add eggs, one at a time, whisking after each addition.



Add flour and salt, stirring until very smooth.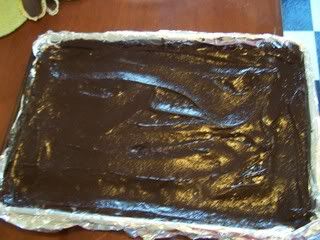 Pour into foiled pan.
Bake at 350* for about 10 minutes, or until set.



Once brownies are baked, stretch a sheet of parchment paper on the countertop. Turn pan upside down onto parchment.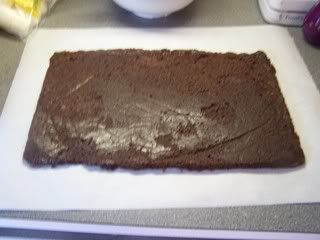 Lift pan and peel away foil to expose brownies.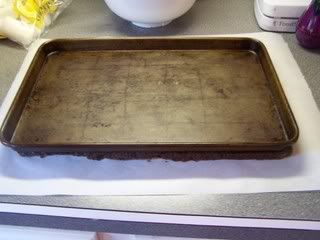 Invert pan on top of brownies.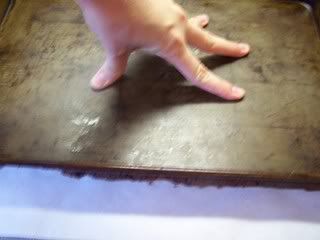 Give it a good smoosh.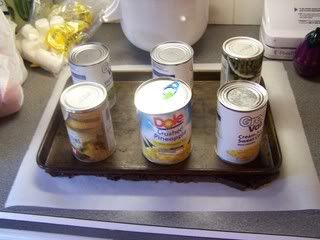 Place some cans in the pan, on top of the brownie to squish it. Leave it alone for 30 minutes.



After 30 minutes, remove the cans and pan.



Cut into squares.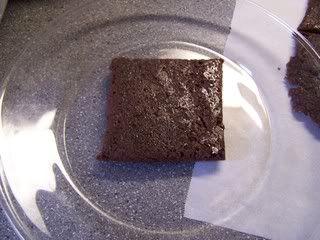 To assemble sandwich, place one brownie square on a plate.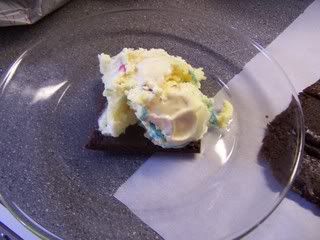 Top with ice cream.



And add another brownie square.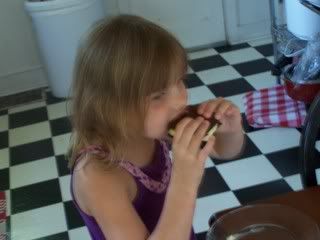 What a happy kid!

You can also assemble these, then wrap in parchment paper. Stick them in the freezer, and you've got sandwiches ready.