Day 158.

This is so good that, L, the neighbor girl says this is what she wants from us for her birthday. Funny girl. I like it over apple pie. Mmmm.

Here's what you'll need.


1 cup sugar
1 1/2 cups milk
2 eggs, beaten
1 cup heavy cream
1 teaspoon vanilla
1 tablespoon cinnamon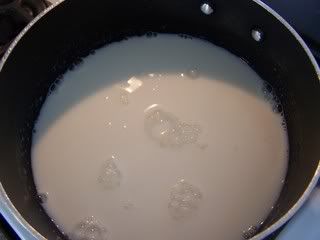 Begin by combining the milk and sugar in a saucepan.



Let the mixture come to just a simmer.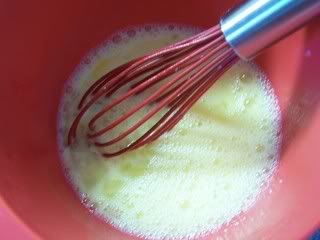 Whisk a little bit of the mixture into eggs. This is called tempering. You do this so the hot liquid doesn't "scramble" your eggs. Once you've tempered the eggs with about half the mixture...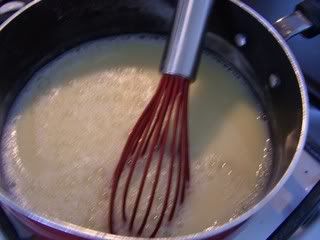 combine it all back into the saucepan.



Now stir in the heavy cream.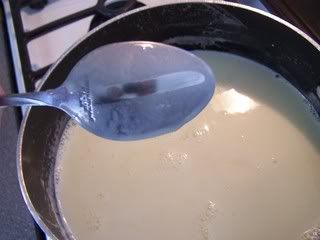 Cook until the mixture is thick enough to coat the back of a spoon.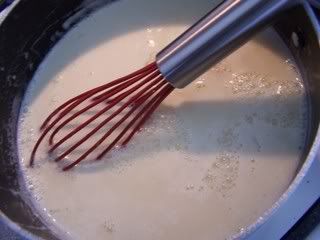 Remove it from the heat and whisk in the vanilla.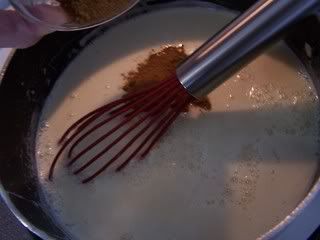 Add the cinnamon.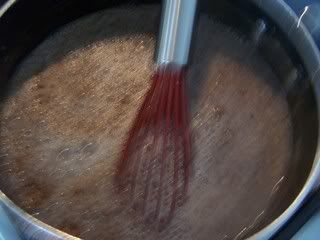 And whisk until combined.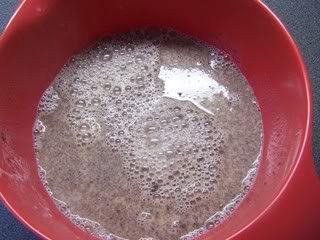 Transfer to a bowl, and chill completely.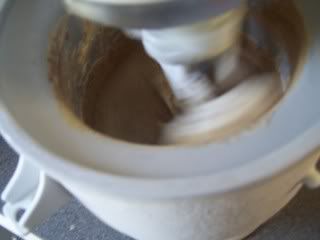 Once the mix is chilled, hook up the mixer and go to town!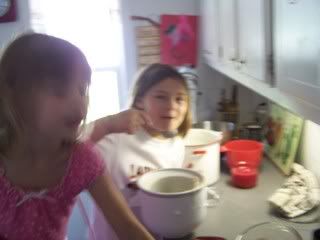 It always helps to have willing helpers that will get that last little bit out of the bowl. :)