Day 154.

I love to whip this up when we're wanting lasagna, but are short on time.

Here's what you'll need.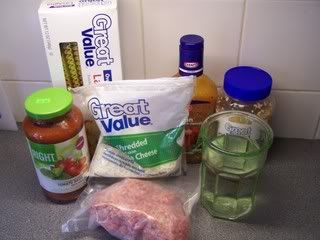 1 lb. hamburger
1 26 oz jar pasta sauce
2 cloves garlic
1 2/3 cups water
1/4 cup Italian salad dressing
1 box oven ready lasagna noodles
1 cup shredded mozzarella cheese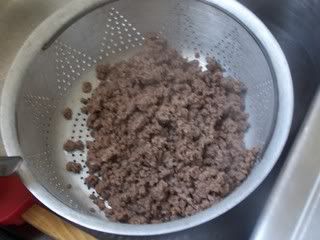 Brown and drain the hamburger.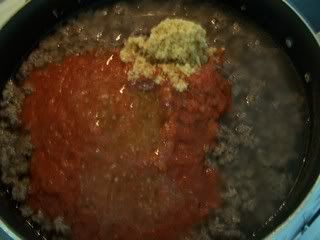 Add the hamburger back to the pan and stir in the garlic, pasta sauce, water, and dressing. Bring to a boil.



While you're waiting for the stuff in the pan to boil, break the noodles up into small pieces.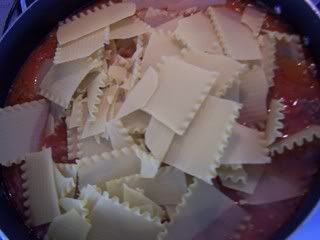 Add noodles to the pan.



Give it a stir.



Reduce heat to a simmer, place a lid on it, and simmer for 10 to 15 minutes or until noodles are tender.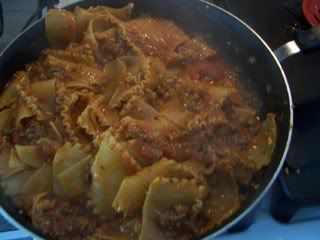 Once the noodles are tender, remove the lid.



Sprinkle the cheese over the top, and put the lid back on to let the cheese melt.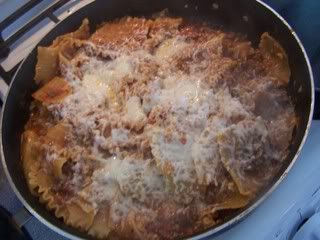 Once the cheese is melted, serve.