Day 157.

Apparently, this is a copycat recipe of a pasta dish at The Rainforest Cafe'. I've never been there, but it sounded good when I read it, so I made it. It was actually really good!

Here's what you'll need.


1 lb. boneless, skinless chicken breasts
2 tablespoons paprika
1 tablespoon garlic salt
1/2 teaspoon black pepper
1 tablespoon olive oil
1 can corn
1 cup grape tomatoes
2 green onions
1/2 lb. pasta
2 teaspoons cajun seasoning
1 tablespoon olive oil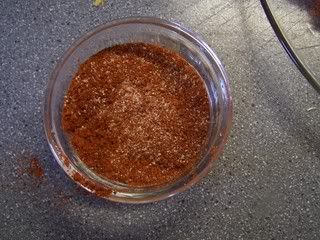 Give the paprika, garlic salt and pepper a good stir.



Slice the chicken into strips and coat with the paprika, garlic and pepper mix.



Heat one tablespoon oil in a skillet, then add the drained can of corn and the green onions, diced.



Cut the tomatoes in half.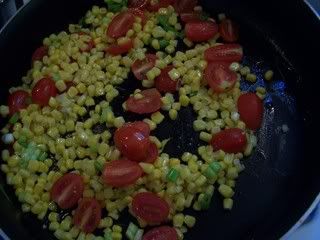 Add them to the skillet.



Add in the chicken. Cover the pan.



Cook the pasta according to package directions, then drain. Add to a serving bowl.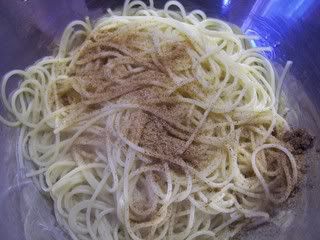 Season pasta with the olive oil and cajun seasoning.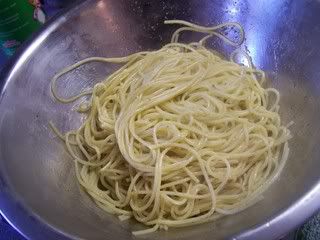 Toss well.



Once chicken is cooked through, add to the pasta. Toss.



Serve hot.