Day 164.

These were pretty tasty, and relatively quick to make. They would be nice to whip up to eat on the way to the ballpark, which was our plan. ;)

Here's what you'll need.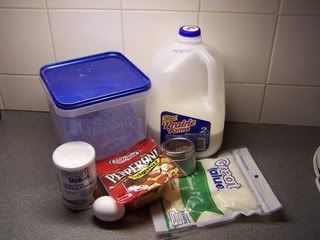 3/4 cup flour
3/4 teaspoon baking powder
3/4 cup milk
1 egg
1 cup shredded mozzarella cheese
about 1 cup pepperoni
Basil
Pizza sauce, for serving

Preheat oven to 375*



In a medium bowl, whisk together the flour and baking powder.



In a small bowl, beat the egg.



Stir in the egg and milk.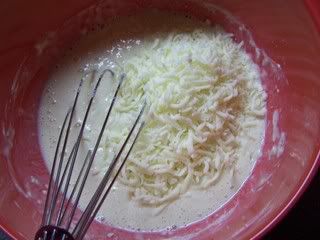 Stir in the cheese.



Stir until well combined.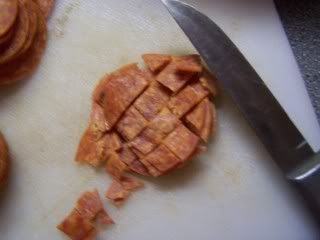 Dice the pepperoni into small cubes.



Add those to the bowl.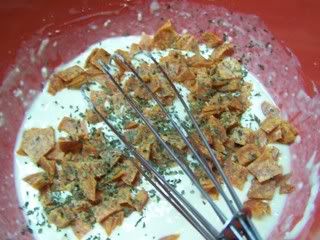 Sprinkle in some basil.



Stir well, and set aside for 10 minutes.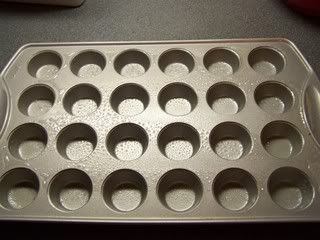 Meanwhile, grease a mini muffin pan.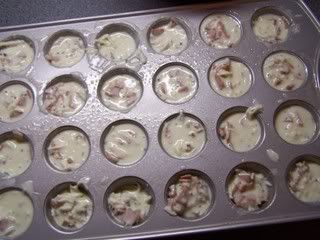 Place batter into pan.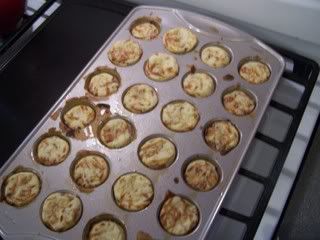 Bake at 375 for 20-25 minutes, until puffed and golden.



Serve with pizza sauce for dipping.

**************************************
In making these again, I would add some garlic as I found them kind of bland.

Vegetarians, sub in chopped peppers for pepperoni.