Day 90.

These breadsticks are made in the bread machine, and are super yummy!

Here's what you'll need.


3/4 cup warm milk PLUS 3 tablespoons warm milk
3 cups bread flour
3 1/2 tablespoons sugar
1 teaspoon salt
3 tablespoons butter
2 teaspoons active dry yeast
3 tablespoons olive oil
3 fresh garlic cloves, crushed
1/2 cup grated parmesan cheese
1 cup shredded mozzarella



Add the warm milk to pan. Add in the flour, milk, sugar and salt.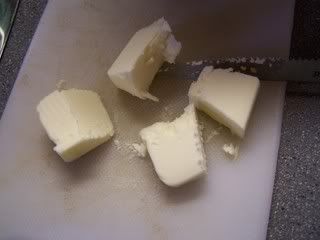 Dice the butter into four pieces.



Place one chunk of butter in each corner of the pan.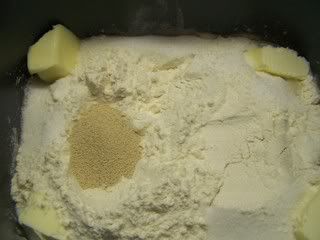 Make a small well for the yeast.



Set machine to dough setting.



After the dough cycle is finished, let the dough sit in machine for 15 minutes.



Knead well.



Place dough into a greased cookie sheet.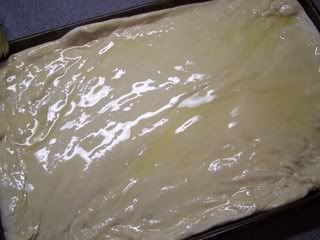 Spread the olive oil onto the dough.



Add the garlic and spread evenly.



Top with parmesan and mozzarella. I added some basil too.



Bake at 400* for 12-15 minutes or until light golden brown.



Cut into strips, and dip in pizza sauce.

**In the future, I would either use less fresh garlic or sub in garlic powder. The garlic was a little crunchy still. I think I may have gotten it on too thick, or put too much cheese over the top of it.**