Day 84.

I came across this recipe and thought "How cool!" You can buy pre-made, frozen PB&J sandwiches, but it's close to $4 for a pack of 4! Making them this way is considerably cheaper. The can of biscuits were .98 for 8 and we had peanut butter on hand. I made up a batch of these then flash froze them on a pan. Once they were frozen, I put them into a zip top bag and stuck it in the freezer. When I need one of these for Millie's school lunch, I just pull one out of the freezer and pack it in her lunchbox. It should defrost in time for lunch! How awesome is that! You can add jelly to these if you wish, but Millie doesn't like jelly. You could also add honey. Or put honey or jelly on the side for dipping. :)

Here's what you'll need.


1 (16 oz) can jumbo biscuits
Peanut butter

Preheat your oven to 350*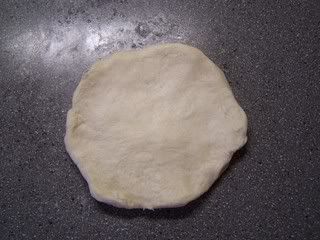 Separate the dough into 8 biscuits. Take one biscuit and flatten into a round (5-6 inches)



Add a tablespoon of peanut butter and smear it around. Add a teaspoon of jelly too, if that's your thing.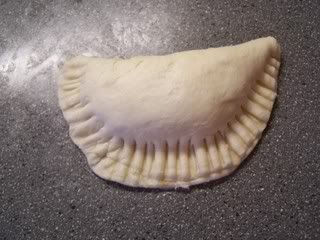 Fold in half, and using a fork, crimp the edges shut.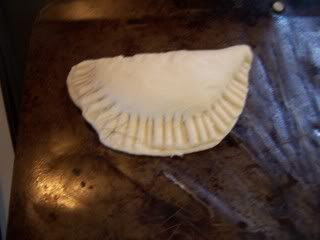 Place on baking sheet. Repeat with remaining biscuits.

Bake for about 15 minutes, or until golden.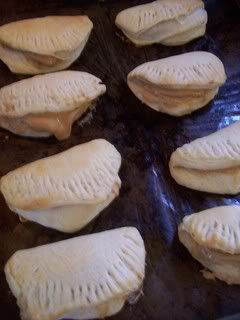 Now, for a modification.
As you can see, some of these packets popped open a bit. In the future, I'll seal the edges with an egg wash and then crimp them shut. That should keep them closed. It wasn't really that big of a deal, because they cooked well, and are still shut most of the way. But it's a small change. :)