Day 62.

This is one of Kurt's favorites. :)

Here's what you'll need.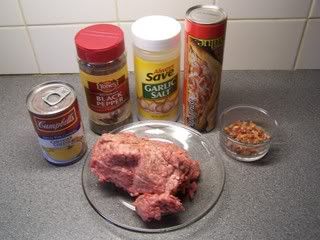 1 lb. ground beef
1 can cheddar cheese soup
2 tablespoons crumbled bacon
1/2 teaspoon pepper
1/2 teaspoon garlic salt
1 refrigerated pizza crust

Preheat oven to 400*



Brown and drain the ground beef.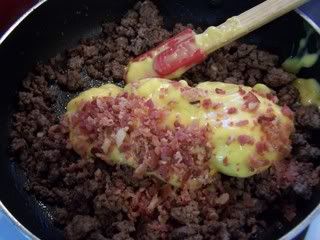 Stir in the cheddar cheese soup, pepper, garlic salt and bacon.



Once it's combined, set it aside for just a few minutes to cool off.



Unroll the crust and spoon the mixture into the upper half of the crust.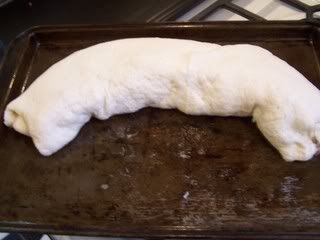 Roll up the crust.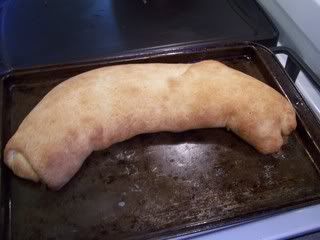 Bake for 20-25 minutes, until golden brown. Slice into pieces to serve.