Day 86.

I like to make this rice as a side for tacos, fajitas or any other type of Mexican-influenced food. It takes a little while to make, but most of the time is taken baking this in the oven, so it isn't a dish you have to babysit.

Here's what you'll need.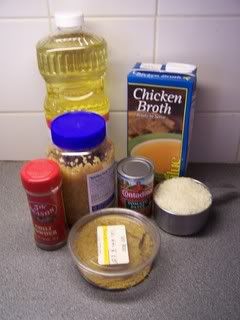 2 tablespoons vegetable oil
1 teaspoon minced garlic
1 teaspoon chili powder
1 tablespoon cumin
1 cup uncooked white rice
1 3/4 cups chicken broth
1/4 cup tomato paste

Preheat oven to 350*



Heat the oil in a pan, and add in the garlic, stirring until fragrant.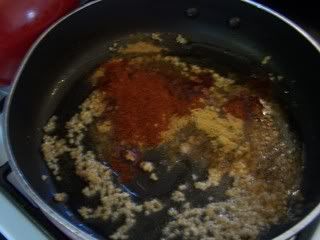 Add the cumin and chili powder and cook for just about 30 seconds.



Add the chicken stock, rice and tomato paste.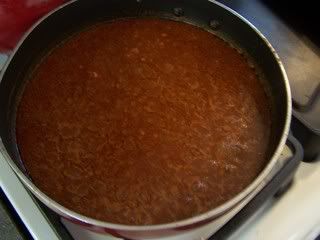 Bring that to a boil.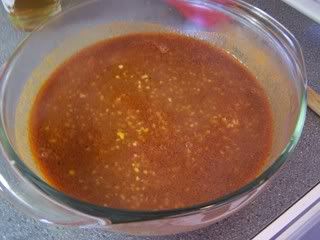 Transfer to a 1 quart oven-proof dish.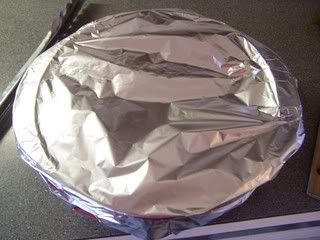 Cover with a lid or aluminum foil.

Bake at 350* for 35-40 minutes, or until rice is tender and liquid is absorbed.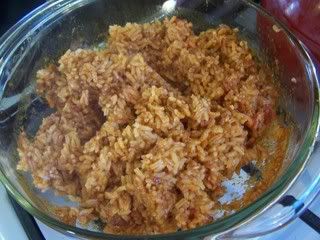 Fluff with a fork before serving.