Day 83.

To make this dish, you'll need the meatballs from yesterday's post. Or, buy some in a bag. But the homemade ones are better, and better for you. Just sayin'. :)

Here's what you'll need.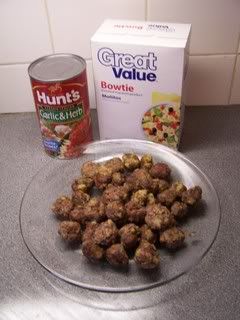 A box of pasta, any kind will do.
1 jar pasta sauce
Meatballs
Mozzarella cheese (pretend it's there, okay? Thanks.)

Preheat oven to 350*



Boil pasta according to package directions.



Drain,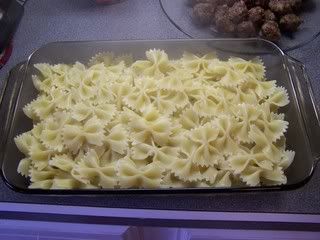 and dump into a 9x13 pan.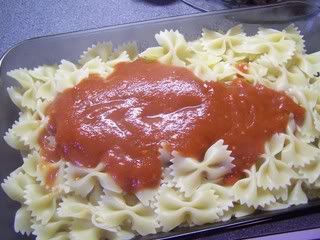 Add about half the jar of pasta sauce to the pasta.



Give it a good stir. You don't want the pasta drowning in the sauce.



Place meatballs along the top of the dish.



Sprinkle on about a cup of shredded mozzarella cheese.

Bake for about 20 minutes, or until cheese is bubbly.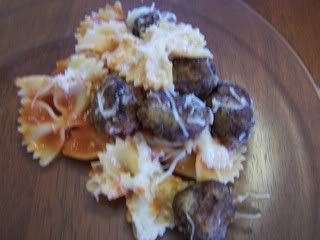 And there it is!