Day 79.

I made this cheesecake for the art auction at Millie's school. The auction was a huge success, and I think the cheesecake was pretty successful as well.

Here's what you'll need.


**For the filling**
2 (8oz.) packages of cream cheese, softened
1/3 cup honey
2 eggs
2 egg yolks
1 cup sour cream
2 tsp. cornstarch
**For the crust**
1 1/4 cup flour
1/2 cup walnuts
1 tsp. cinnamon
1/3 cup honey
1/3 cup melted butter

Preheat oven to 375*



Combine the flour, cinnamon and walnuts in a bowl.



Spray a measuring cup with nonstick spray to make measuring the honey easier.



Add the honey and melted butter to the bowl.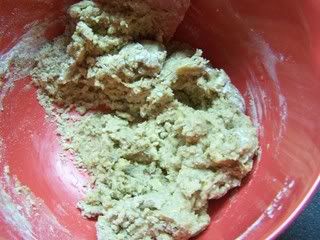 Mix well.



Add to an 8 inch springform pan.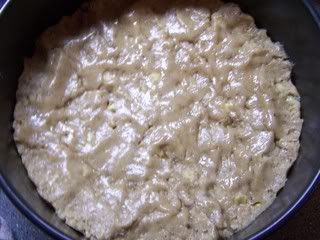 Press the crust into the bottom of the pan. Bake for 15 minutes.

Now for the filling!!!



Beat the cream cheese and honey until smooth.



Beat in the eggs and egg yolks.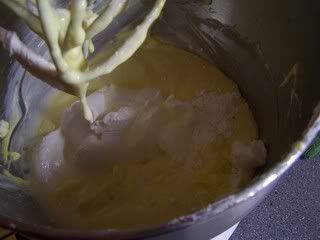 Add remaining ingredients, beat until smooth.



By now, your crust should be done. I pierced mine with a fork some because it was bubbling up.

Lower the oven temperature to 300*




Pour filling into the prepared crust.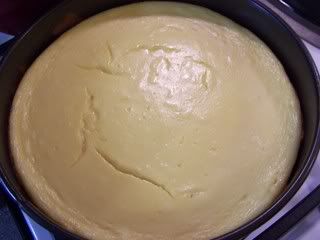 Bake at 300* for 50-55 minutes, or until set. Remove from oven to cool, then chill completely in refrigerator before serving.

Drizzle with additional honey at serving.

I didn't get any pictures of the finished product because we weren't at home. And there wasn't any left after the auction. Guess that means it's pretty good!