Day 85.

This recipe is called Chicken on the Beach in Cancun because the inspiration for it came from two dishes at two different Mexican restaurants. One is called Chicken on the Beach, and the other is called Chicken Cancun. This is what I almost always order when we go to either place. I was craving it, so I decided to see if I could recreate it at home. I think I came pretty darn close!

Here's what you'll need.


1 lb. boneless, skinless chicken cut into bite sized pieces
Olive oil
Garlic salt
Black pepper
Gordo's cheese sauce. You can buy this at most Walmart stores. It's usually in the deli section. It comes in mild and hot. I usually buy mild. You'll need about half the package.



Heat some oil in a big skillet. Add the chicken and season with garlic salt and pepper. Cook through.



Once the chicken is cooked, remove it to a cutting board and dice/shred into smaller pieces.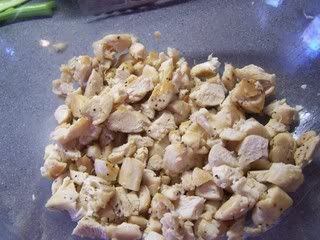 Add to serving bowl.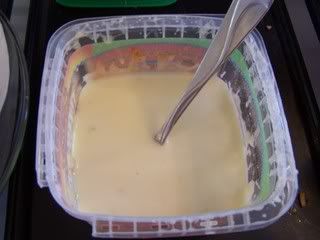 Heat the cheese according to the directions. Give it a good stir. We'll use about half of the container.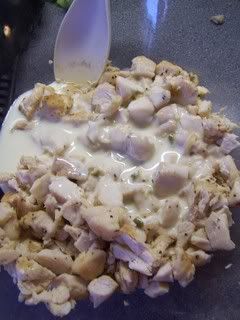 Pour the cheese over the chicken.



Give it a good stir to combine.



This is how I like to serve it. On a tortilla with rice, lettuce, tomatoes and cheese.

I'll have a really yummy and easy Mexican rice recipe for you tomorrow. :)