Day 69.

I don't really know what to call this, so I'm calling it The Frank. The first time I made this dish, Kurt freaked out "OMG! My dad used to make something like this. Ah, crap!" After his initial shock, he tried it and found that he liked it! Apparently, mine is better than Frank's. Let's not tell him that, okay? This is fairly healthy too, because the green beans are fresh, and I use turkey sausage, which is very low in fat.

Here's what you'll need.


2 cups of fresh, trimmed green beans
2 links of smoked, precooked turkey sausage (about a pound)
4-5 potatoes
2 tbsp. Italian dressing
Pepper
Parsley
Sea Salt



Bring a large pot of salted water to a boil.



Dice all the potatoes, and boil until fork tender.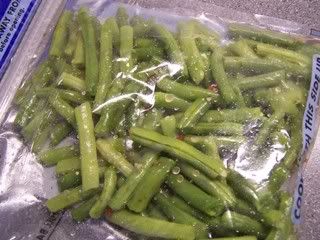 Meanwhile, place the beans and dressing into a steamer bag, and steam according to directions.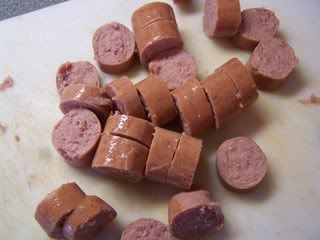 Dice the sausage into coins.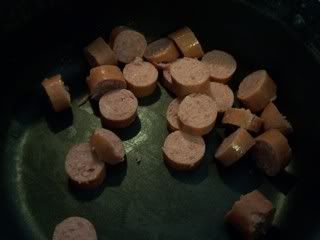 Once the potatoes are tender, drain them. Add the sausage to the pan and heat through, seasoning with pepper.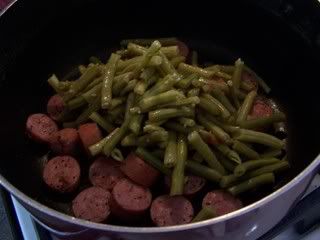 Add the beans to the pot.



Add the potatoes back to the pot.



If the mixture looks a little dry, like mine did, add a little bit more Italian dressing to help it out. Sprinkle with parsley.



Ta-da! So there it is. The Frank. :)