Day 119.

I came across this recipe in a book from the library, and it sounded too good to pass up!

Here's what you'll need.


1 cup sugar
1 1/4 cups water
2 1/4 oz fresh mint
1/2 cup lemon juice



Heat the sugar to boiling in a sauce pan. Boil 2 minutes. Remove from heat and let cool slightly.



Meanwhile, strip the mint leaves from their stems. I'm not sure how much 2 1/4 ounces is. About this much.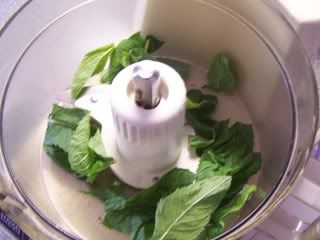 Put the leaves in a food processor and process until very finely chopped.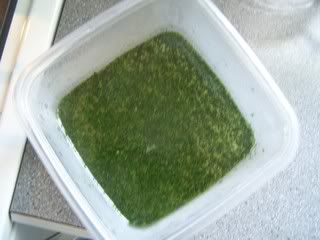 Mix leaves into sugar mixture. Let it cool to room temperature then refrigerate for at least 2 hours, or until cold.



After mixture is cooled, strain the mixture through a fine mesh strainer.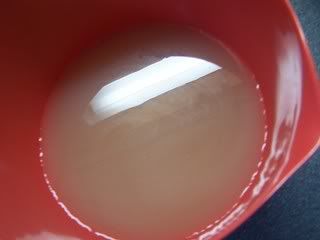 Stir in the lemon juice.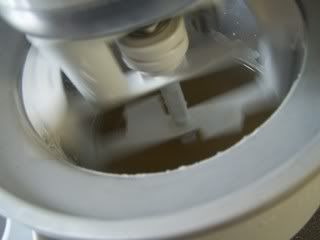 Hook up the ice cream maker and go to town!