Day 94.

This pasta is super garlicky, but very fresh and light as well. Vampires, beware!!

Here's what you'll need.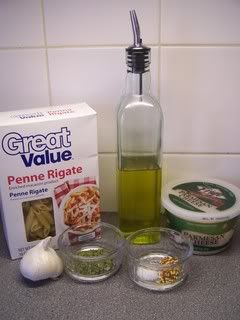 1 box penne pasta
10 cloves of garlic
1/2 cup olive oil
1/2 tsp salt
1/2 tsp red pepper flakes
1 tablespoon dried parsley
1/3 cup grated parmesan



Cook pasta according to package directions.



Break garlic cloves away from the head.



To chop garlic easily, place one clove on a cutting board.



Using the back side of a knife, apply pressure to the clove with your hand. You should hear a crack as the skin breaks.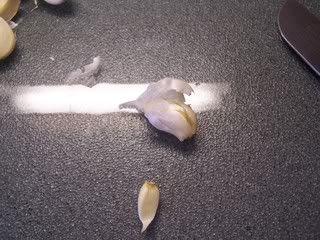 Like this!



Separate the skin from the garlic.



Give it a quick chop with the knife.
Repeat with all 10 cloves.



Pour the olive oil into a large skillet.



Add the garlic to the pan.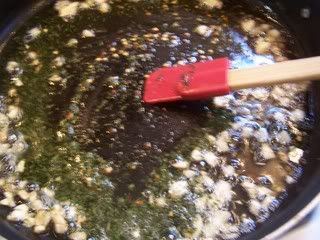 Add the spices and cook until garlic is light brown. Be careful not to burn it, as it will turn very bitter.



Add oil/garlic/spice mixture to drained pasta.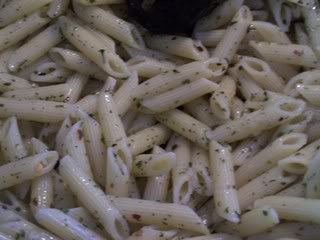 Toss well.



Top with cheese.



Toss again and serve.