Day 103.

This focaccia is super easy and relatively quick because it contains no yeast, and therefore doesn't have to take time to rise. Score!

Here's what you'll need for it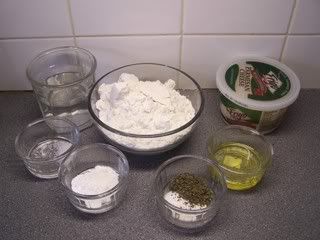 1 cup water
2 cups all purpose flour
2 teaspoons baking powder
1 teaspoon salt
1 tablespoon olive oil
1 teaspoon garlic salt
2 teaspoons dried basil
1/4 cup grated parmesan cheese

Preheat oven to 425*. Grease a 9x13 pan with sides.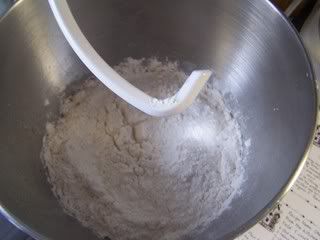 Add the water, flour, baking powder and salt to a mixer with a dough attachment.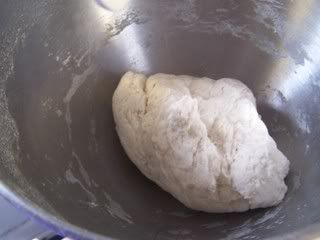 Mix until ingredients form a ball.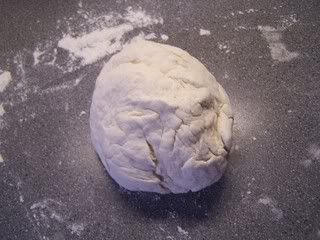 Turn dough out onto a floured surface and knead just a couple of times.



Place dough onto greased baking sheet.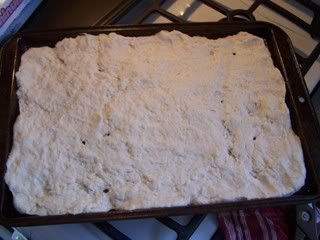 Using your fingers, greased with olive oil if need be, press dough into pan.



Drizzle olive oil evenly over the top of the dough.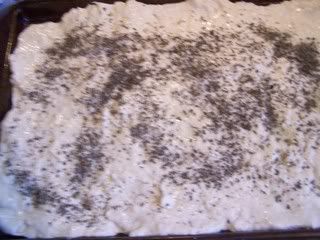 Sprinkle the spices over the dough.

Bake at 425* for 20 minutes.



Remove from oven and top with cheese. Return to oven until cheese is melted, about 5 minutes.



Slice and serve!