Day 92.

I made these peanut butter eggs for the first time today, and I think they're going to make a nice addition to our Easter table this weekend.

I apologize for the lack of pictures with this one. I had several things going on at once, and didn't realize that I missed a couple of steps! Whoops!

Here's what you'll need.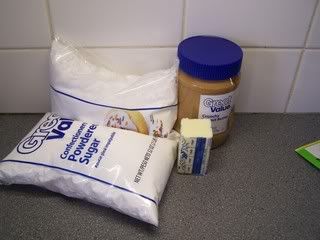 1 lb. powdered sugar
1 cup peanut butter ( I like crunchy)
1/4 cup butter

Measure out ingredients into mixing bowl. I added a tablespoon of milk too, because the mixture was really crumbly.



Form dough into egg shapes.
Freeze for 1 hour.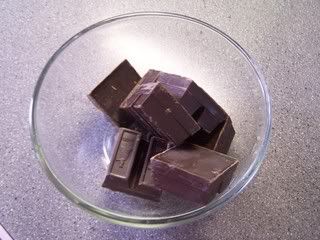 Melt 8 oz. of semi-sweet chocolate.



Add in 1 tablespoon of shortening, melt that in as well.



Dip eggs in chocolate and move to a cooling rack to drain. Decorate as desired. Millie did these, and I think she did a pretty good job!!