Day 98.

I made this as a side dish for Easter, because asparagus was on sale at the grocery. It was super easy to make and there were no leftovers!

Here's what you'll need.


1 1/2 to 2 lb. fresh asparagus
4-6 cloves garlic
2-3 tbsp. olive oil
salt
pepper

Preheat oven to 450*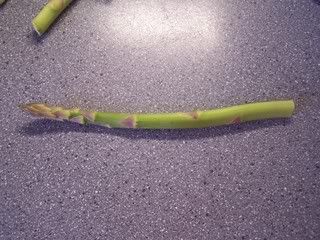 Snap the woody end off of the base of the asparagus.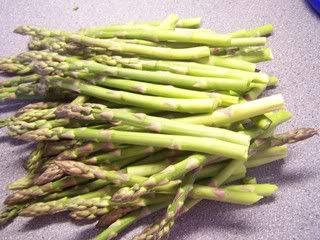 Repeat with all the stalks.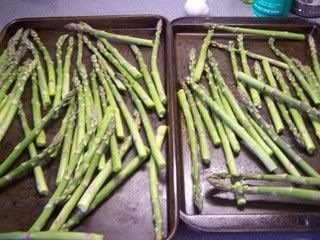 Place onto two rimmed cookie sheets.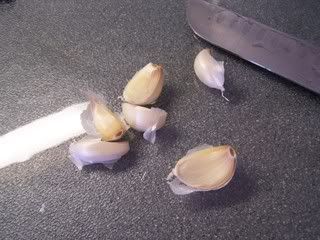 Separate the cloves of garlic from the bulb.



Peel and slice.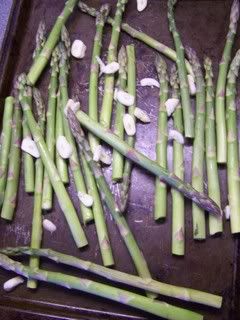 Toss the garlic evenly onto each of the pans of asparagus.



Drizzle with olive oil and sprinkle with salt and pepper.



Toss to coat.

Roast for 10-15 minutes, stirring halfway through.



There it is. Please ignore my glowingly white hands, I promise I'll get more sun!