Day 107.

I made this for supper tonight, and it was really different but good. The jerk spice is spicy and sweet at the same time, but it makes for a nice contrast.

Here's what you'll need.


2 cups brown rice
Olive oil
1 onion
1 jalapeno pepper
1 1/2 lbs. boneless, skinless chicken breasts
1 can black beans
1 can pineapple chunks
1/2 cup jerk marinade
cilantro

Cook rice according to package directions.



Finely chop onion and jalapeno.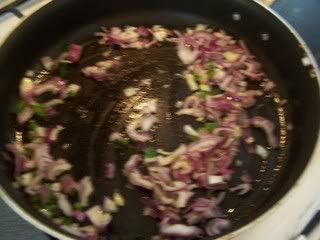 Heat about 2 tablespoons of olive oil in skillet and cook pepper and onion until soft.



Once the pepper and onion are cooked through, remove them from the skillet and place in a bowl.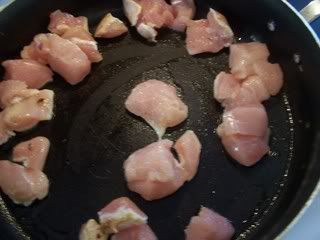 Dice the chicken into one inch pieces.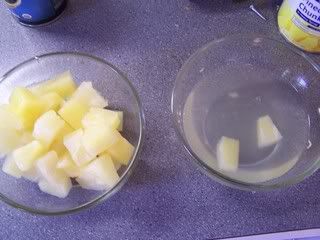 Drain the pineapple.



This is the marinade I used. Any brand would be fine, but this is what my grocery had.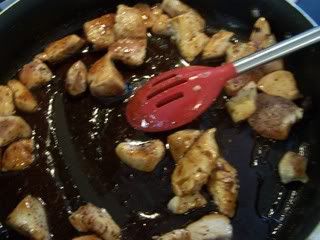 Once the chicken is pretty well cooked through, add the marinade to the pan.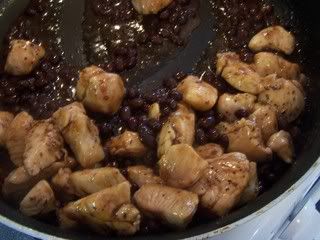 Add in the drained and rinsed black beans.



The onion and pepper.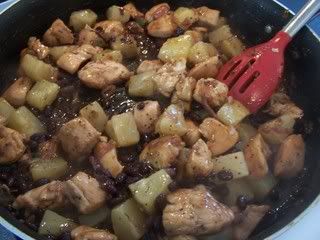 And the pineapple. Cook this just until everything is heated through.



Snip some fresh cilantro to garnish the top.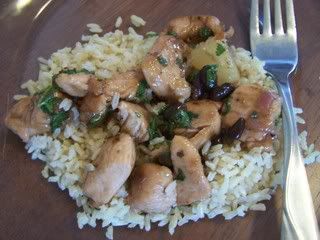 Serve over rice. The recipe says that the leftovers are great reheated and wrapped in a tortilla. We'll see tomorrow. :)