Day 105.

I came across this recipe while reading a crockpot blog. Millie loves pesto, so I figured it was worth a shot! The sweet potatoes were well cooked, but we weren't huge fans, so next time I would probably not even bother with potatoes and just toss the chicken with some pasta.

Here's what you'll need.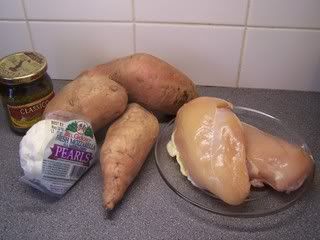 2-3 boneless, skinless chicken breasts
Mozzarella pearls or sliced mozzarella
1 jar pesto
4 smallish sweet potatoes



Place the chicken in the bottom of the crockpot.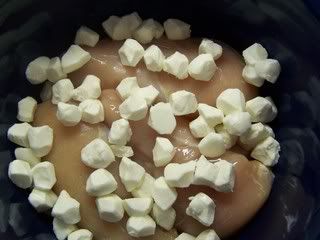 Layer the cheese on top of the chicken.



Spoon the pesto over the chicken.



Place a piece of foil or parchment paper on top of the chicken.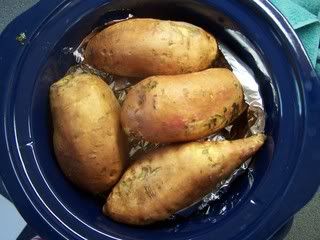 Place the very well scrubbed sweet potatoes on the foil.

Cook on LOW for 6-7 hours or HIGH for 4-5.



When the cooking time is up, remove the potatoes to a plate.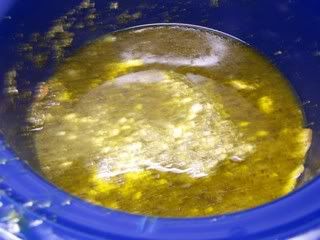 Peel off the foil to expose what looks totally disgusting, but tastes awesome.



Ta-da. We had this with some broccoli/cheese/rice microwavable side.
The chicken was very juicy and flavorful. The potatoes were cooked well, but just not something we really enjoyed. We like sweet potato fries better!