Day 109.

Don't let the name of this one scare you away. It's not super garlicky. The cloves are kept whole, so they just release a bit of sweetness to the chicken, giving it an amazing flavor.

Here's what you'll need for this.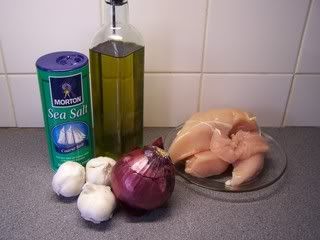 1 1/2 to 2 pounds chicken. I used boneless, skinless breasts but you can use thighs, wings, bone-in breasts or legs.
Olive oil
3-4 heads of garlic- how much you use is up to you. I think I ended up with about 35 cloves. If you think that sounds too garlicky, you can cut it back.
1 smallish onion
salt



Thinly slice the onions.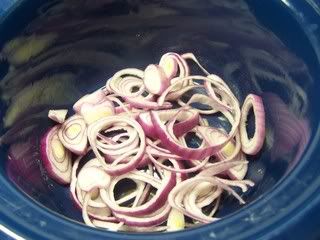 Place them in the bottom of your crockpot.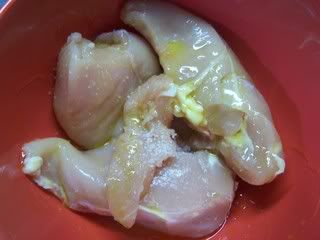 Place the chicken into a bowl and toss with a couple tablespoons of oil and about 1/2 teaspoon of salt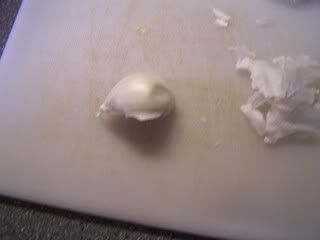 To prep the garlic, pull each clove from the head and use the back of a knife to "crack" the skin.



Remove the skin, leaving the clove pretty well intact.



Add the garlic to the bowl and toss again.



Add the chicken to the crockpot.

Cook on LOW for 6-7 hours or HIGH for 4-5.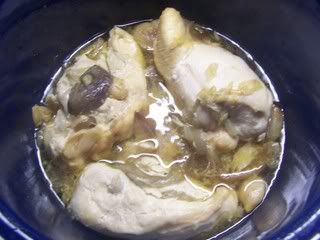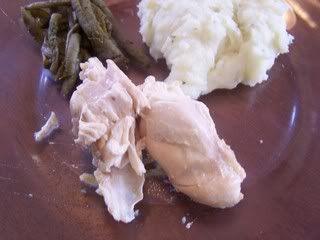 We had this with mashed potatoes and green beans. Yum!