Day 96.

Ahhh, brown sugar ice cream. Amazing is all I can say about this. Kurt and I were watching Food Network one night (be jealous. It's okay. That's what we do around here) and someone on some show or another mentioned brown sugar ice cream. Kurt's eyes lit up, and he shot me a look that said "Make me this. Now. I require it." So the next day, I did some Google-ing and found a recipe that sounded pretty good. So here it is.

Here's what you'll need.


Funny story...I was so excited to make this that I forgot to photograph the ingredients. By the time I realized it, all that was left to add was the vanilla. That's why it's there.
You also need:
4 egg yolks
1 cup heavy cream
1 cup packed brown sugar
3 cups half and half
1 1/2 tsp. vanilla (as shown)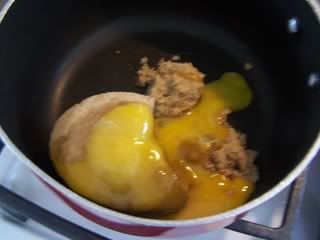 MMmk. Add the brown sugar and eggs to a non aluminum pan. Whisk together until thick.



In another pan, mix together the cream and half and half. Bring it just to a boil on medium heat.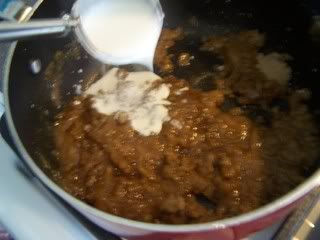 Once it boils, add just a bit to the brown sugar mixture. You don't want to add it all at once, or you'll end up with scrambled eggs. And scrambled egg ice cream is just gross.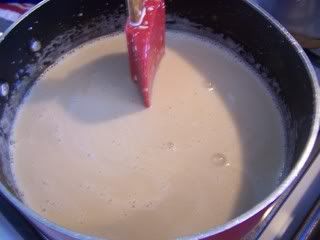 Ok. Now cook this custard on low heat, stirring constantly.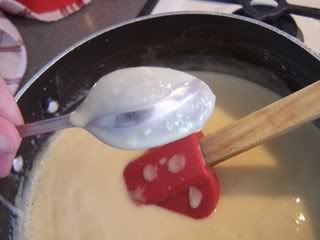 You'll know it's done when it coats the back of a spoon.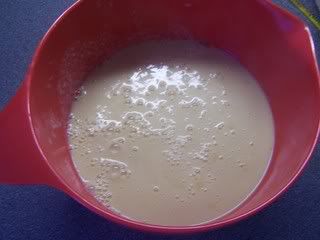 Pour the mixture into a bowl.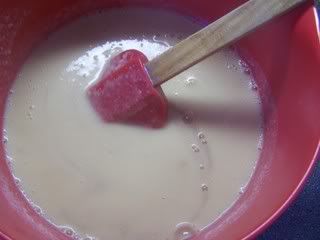 Stir in the vanilla, and let the mixture set on the counter until it reaches room temperature, about 30 minutes. Stir it occasionally.

After 30 minutes, pop it into the refrigerator until completely chilled, about 4-5 hours or overnight.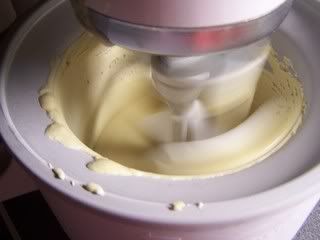 When it's chilled, hook up your ice cream maker and go to town!



Here's the finished product. It's super good, but crazy rich. We each could only eat a couple of bites, but it has a wonderful almost caramel-ish taste. I'll be making this one again. Soon.