Day 112.

I was in the mood for some shrimp, and when I came across this recipe, I knew it was gonna be a winner. It was nice and spicy, with lots of good flavor.

Here's what you'll need.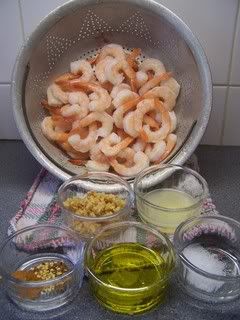 1 lb. peeled and deveined shrimp
1 teaspoon sea salt
1/4 teaspoon cayenne pepper
1/4 teaspoon red pepper flakes
2 cloves garlic, chopped
1/4 cup olive oil
1 tablespoon lemon juice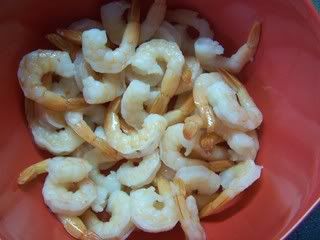 Place the shrimp into a bowl.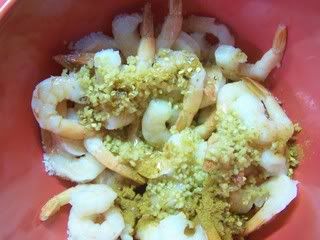 Add the remainder of the ingredients.



Stir well.
Cover and refrigerate for 30 minutes. Don't let it sit for much longer, or the lemon juice will "cook" the shrimp.



While the shrimp is marinating, soak some bamboo skewers in water.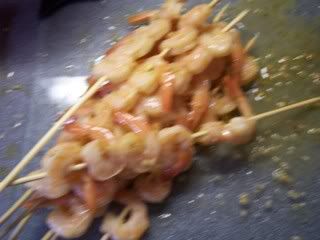 Thread the shrimp onto the skewers, piercing each shrimp near the head and the tail. This will make turning them easier.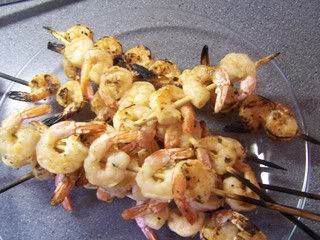 Grill over medium heat for 2-3 minutes per side, until opaque.

We had a kebab feast the other night, so tomorrow I'll show you the beef and veggies. Yum-o!