Day 106.

Okay, so this isn't really a "food" recipe, but it's still a recipe. For fun. We made this the other day, and had a really good time with it.

Here's what you'll need.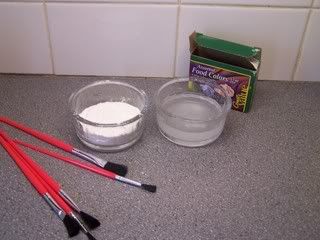 1/4 cup cornstarch
1/4 cup water
Food coloring
Paintbrushes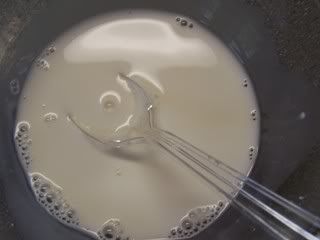 Combine the cornstarch and water. Stir well.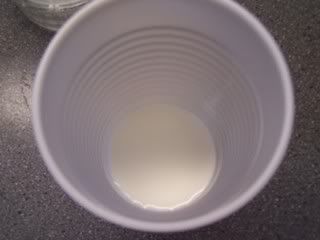 If you wish to make a couple of different colors of paint, separate the mixture into separate plastic cups.



Add food coloring



Stir well.



To use: paint onto surfaces with paintbrushes. As the "paint" dries, it will form a chalk-like consistency. It washes off with water.