Day 111.

I thought today would be a great day for a giveaway!!!
I knew I wanted to give some stuff away to you guys, my awesome readers, so I contacted the inventor of this product to ask if we could work something out. He graciously sent me two of these! One for me to try and review and one to give away!

Here's what it is.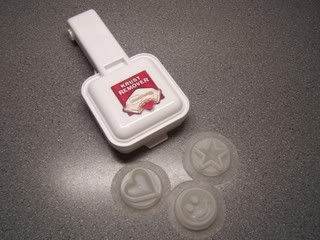 It's called a Krustbuster. It cuts the crusts off of sandwiches and seals the edges. How cool is that???
It even comes with these cool "stamps" to impress the top of your sandwiches.



I chose the star.

Here's how it works.



Place one slice of bread on the buster.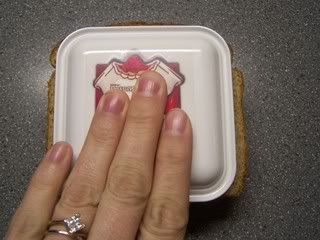 Gently press to score the bread.



See?
This gives you a guide on where to stop with the fillings so it seals correctly.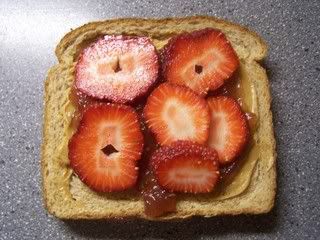 Assemble your sandwich. I used peanut butter, strawberry jelly and sliced strawberries. (There's your recipe for the day :) )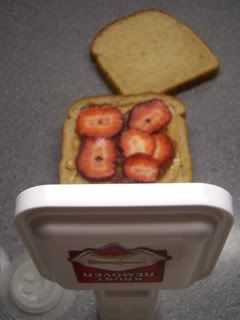 Place the bread back on the buster.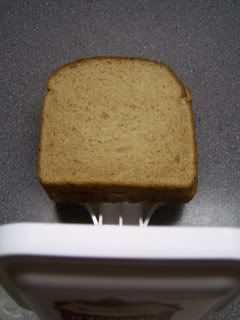 Top with the second slice.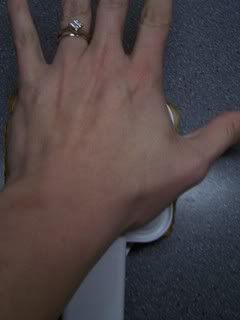 And PRESS!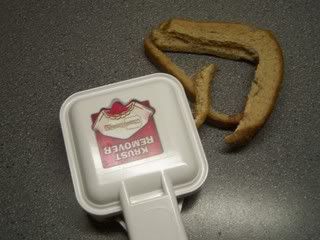 The crust then simply peels away.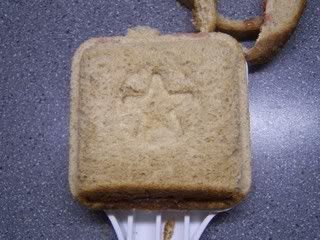 Leaving you a pocket sandwich! How cool!



Ta-da!!

So.
Now the review.

I really liked this. The stamps come in their own container, which is nice for storage purposes. Once I made a couple of sandwiches in this, it really got my mind rolling about what all could be made. Stuffed french toast, pizza pockets, even breakfast sandwiches!

So.
Now for the giveaway!!!!

To enter the giveaway, simply comment on this post, telling me about the best sandwich you've ever had. Was it grandma's pb&j, something you ordered on a great vacation or a plain ol' hamburger which was the first thing you could eat after giving birth? Not that the plain ol' hamburger is my favorite. Uhh. Nope. Not at all.

Hey. I was hungry, okay? And, I didn't get breakfast that day. It must have been something special, because I still think it was quite possibly the best sandwich ever.

Anyway. Back on subject.
You can enter this until April 28, at which time a winner will be chosen through random.org, a random number generator.

For those of you that haven't figured out how to comment, at the end of this post, it will list the "tags" and say --comments. Click on that and it should take you to a page where you can comment.

Can't wait to hear what all you guys have to say!!