Day 102.

Sorry this one is late getting posted, but we've all been sick. Yuck.

I love this recipe for fajitas because they're made in the crockpot. How cool is that???

Here's what you'll need.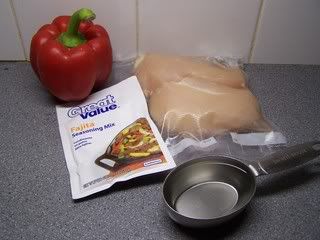 1 lb. boneless skinless chicken
1/2 cup water
1 package fajita seasoning
1/2 red bell pepper (optional)

Now, this makes more than enough for us but you could add up to another pound of chicken without changing anything else.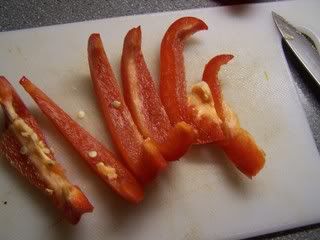 Slice the pepper into strips.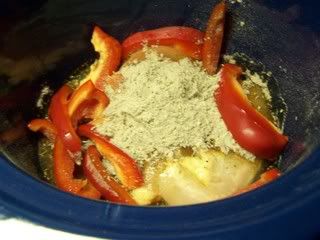 Add everything to the crockpot and give it a good stir.

Cook on LOW for 6-7 hours.



As you stir the chicken, it will kind of shred on its own. Use two forks to shred the rest.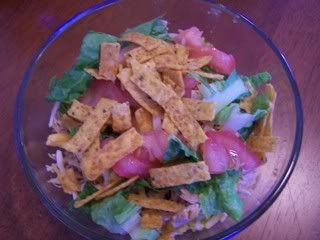 I like to have mine on top of some tortilla chips with some mexican rice, lettuce, cheese and tomatoes. Yum!