Day 114.

Deee-lish is about all I can say about this shortbread. Well, delish and simple. Try it!

Here's what you'll need.


1 stick of butter, softened
1 cup flour
1/3 cup brown sugar

Preheat oven to 350*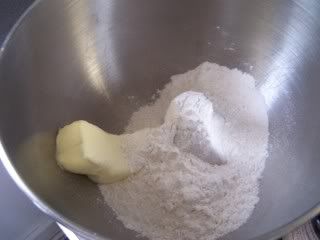 Place ingredients into mixing bowl.



Mix well.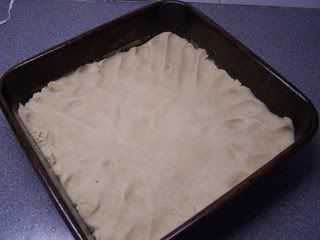 Press dough into a greased 8x8 or 9x9 square pan.



Now, I thought I'd try something here. I sprinkled on just a bit of sea salt. Be light-handed though. There's a thin line between "Hm. That's interesting" and "Bleeech! Did salt crazed monkeys make this???"



Bake for 18-20 minutes.



Cut into 16 pieces and cool completely.