Day 100!

Woohoo! 100 days of posting! 100 different recipes! Wow!

This is the cake that my sister requested for her birthday, which is actually today. We celebrated on Tuesday, and I think she was pretty surprised by her cake.

Here's what you'll need.


1 package of Oreo cookies
1 8oz package of cream cheese at room temperature
2 packages french vanilla instant pudding
3 cups milk
2 8oz cartons of Cool-Whip
1 stick of butter, softened
1 cup powdered sugar



Break out your food processor (if you have one) and crush the cookies into dust. If you don't have a food processor, just put them in a zip top bag and beat the daylights out of them with a rolling pin.



In a mixing bowl, combine the butter, cream cheese and powdered sugar. Beat until smooth.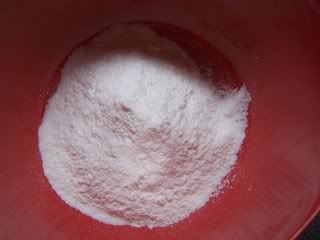 In another bowl, dump both of the puddings out.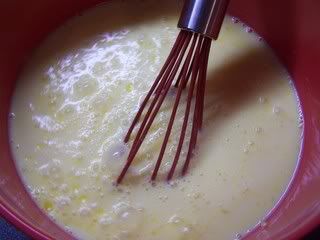 Add the milk and stir well.



Add the coolwhip to the bowl and stir slightly.



Add the pudding/coolwhip mixture to the cream cheese mixture. Mix until well combined.



Now. I knew I wanted to make this kind of fancy, so I pulled out this glass trifle dish. I've also made this cake in a (new) sand bucket. Use your imagination!!



Start with a layer of "dirt"



Then a layer of pudding.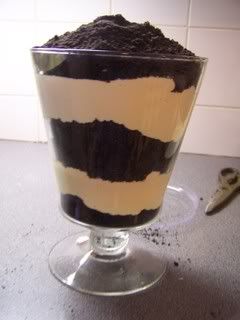 Repeat until container is filled, or you run out off stuff.



I had some pudding mixture left, so I decided to fancy it up. I placed a coupler into a zip top bag



Then I added a star tip. If you don't have tips, you can just snip the corner off of a zip top bag and freestyle it.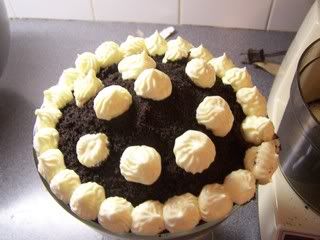 Ta-da! I just piped some simple stars on the top, but it made the cake look really special.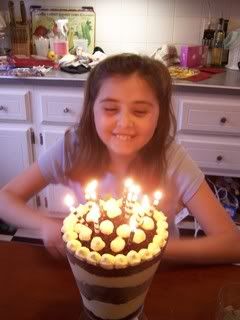 I think she liked it :)
Happy birthday, TT!!!! We all love you very much!!!!