Day 91.

Deeee-lish! We love these chicken tenders, especially when we're craving greasy fast food. These are super easy to make, and have a really great taste.

Here's what you'll need.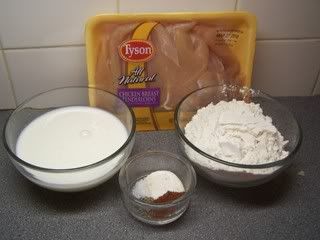 1 package chicken tenders
2 cups buttermilk
2 cups flour
1 teaspoon chili powder
1 teaspoon garlic salt
1/2 teaspoon salt
1/2 teaspoon pepper
4 cups vegetable oil, for frying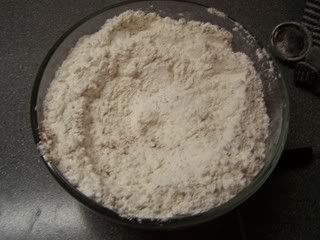 Add the spices to the flour, and give it a good stir.



For the battering, place some chicken into the buttermilk.



Roll it around in the flour.



Into the buttermilk again...



Then another roll in the flour.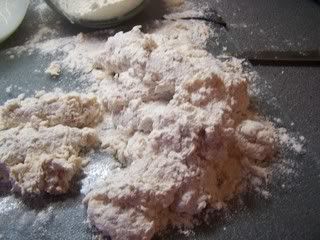 Repeat until all the chicken is coated.



Now heat some of the oil in a big, heavy pan over medium-high heat. When the oil gets hot, drop in a couple of pieces of chicken at a time and cook for about 6-8 minutes.



Drain on a paper towel to soak up extra grease.



So there they are! Yummy, crunchy chicken. They're good dipped in ketchup or barbeque sauce, and they're also good chopped up on top of a big ol' salad.