Day 113.

Whoops. I didn't get this one up last night. Sorry about that. I had an Uppercase Living party, and some friends stayed and chatted until about 2am. By then, I was ready for bed!

But here it is.

Here's what you'll need for the beef.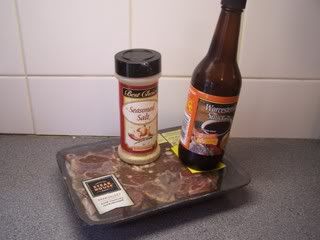 1 lb. beef stew meat
about 2 tablespoons Worchestershire sauce
1 teaspoon seasoned salt



Place the beef in a bowl, sprinkle with seasoned salt and pour worchestershire sauce over the top.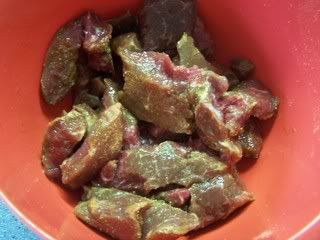 Toss to coat. Refrigerate at least 30 minutes or overnight.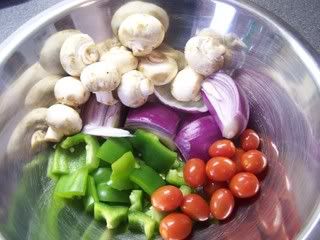 These were the veggies I used. Mushrooms, green peppers, red onions and cherry tomatoes. I just tossed these with a little bit of black pepper and sea salt.



Thread onto skewers which have been soaked.



Do the same with the beef.
Grill until desired doneness.



Grill the veggie skewers until crisp-tender.



Millie likes the mushrooms. :)



Ta-da!