Day 93.

I love couscous. It cooks in literally 5 minutes! How awesome is that??

Here's what you'll need for this dish


1 10 oz. box couscous
1 head broccoli
2 boneless, skinless chicken breasts
3 cups chicken broth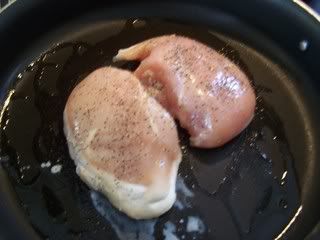 In a big pan drizzled with olive oil, cook the chicken.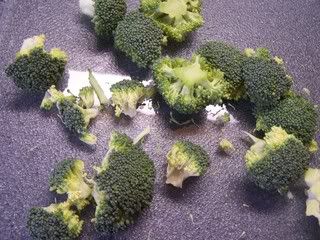 Meanwhile, cut the florets of broccoli from the head.



Move it to a bowl.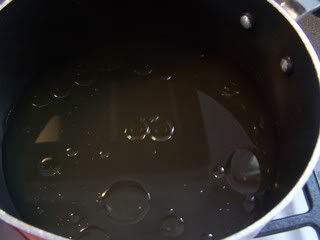 Add 2 cups of chicken broth and about a tablespoon of olive oil to a saucepan.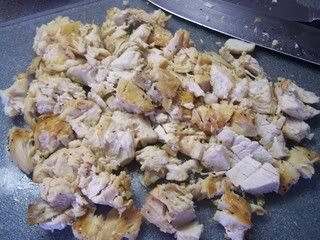 Move the chicken to a cutting board and dice finely.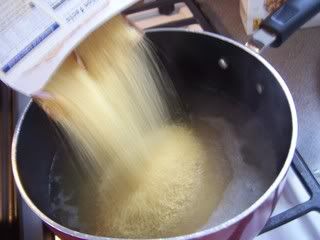 Once the chicken broth comes to a boil, add in the couscous.



Give it a quick stir, then pop a lid on it. Set a time for 5 minutes.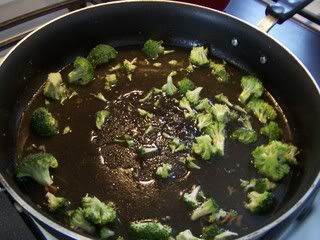 Add a little more oil to the pan, then the broccoli. Add in the remaining 1 cup chicken broth. Simmer for about 5 minutes.



Once the couscous has been working for 5 minutes, it should look like this.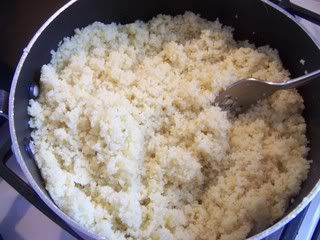 Go ahead and give it a good fluffing with a fork.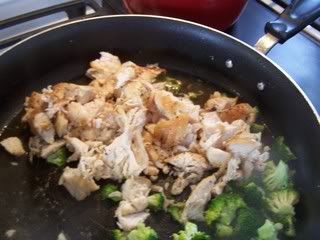 After the broccoli has simmered for 5 minutes, add the chicken back to the pot.



Then the couscous.



Give it a good stir and season with some black pepper.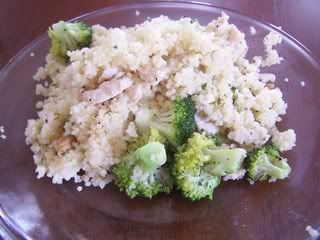 There it is. The finished product. :)