Day 87.

These sweet potato fries are a nice change up from regular fries. They're sweet, yet spicy and oh, so yummy!

Here's what you'll need.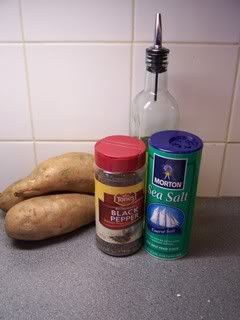 Sweet potaotes (We use 3 potatoes for 4 people)
Olive oil
Pepper
Sea salt

Preheat oven to 400*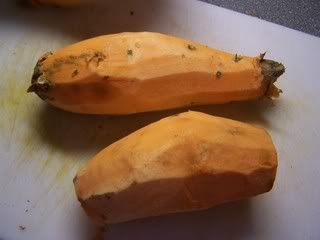 Peel the potatoes.



Chop the ends off of the potatoes, cut in half, then slice into fry shape.



Lay the fries out onto baking sheets. I use two pans because you don't want to crowd the potatoes on the pan. That will steam, not roast them.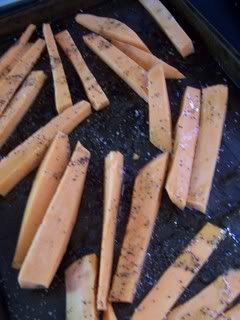 Drizzle fries with olive oil and sprinkle with salt and pepper. Bake at 400* for 15 minutes, stir and bake for 15 more, until fries are soft and roasted.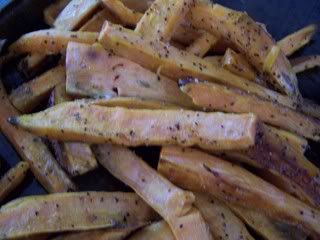 Like this!