Day 73.


These tartlets are super good, but they took me two times to get them right! I made these for the art auction at Amelia's school, and filled them with PW's chocolate pie filling. They were amazing!

Here's what you'll need.


2 cups sweetened, flaked coconut
1/2 cup white sugar
6 Tbsp. flour
1 tsp. vanilla
2 egg whites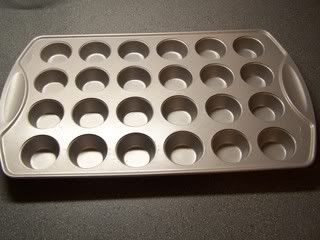 Preheat oven to 400*. Lightly grease 24 mini muffin cups.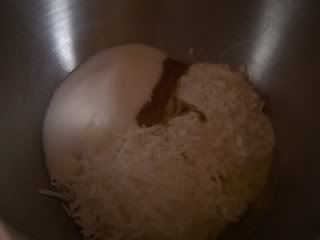 Place all ingredients into mixer. Mix well.



Like this. :)



Press mixture into bottoms and up the sides of each muffin cup. A spritz of cooking spray on your hands will keep the mixture from sticking to you.



Bake until golden brown, about 15 minutes.

Cool on wire racks.

Fill with desired filling.