Day 89.

This soup is one of our favorites. It's flavorful and hearty and great with some crusty bread.

Here's what you'll need.


5 or 6 potatoes
about 4 stalks of celery
about 4 carrots
1 package of Onion soup mix
1 big carton of chicken or beef broth
Frozen meatballs (Or homemade ones)
Salt
Pepper



Start by giving your potatoes a good scrub.



Dice them and place in a large stock pot.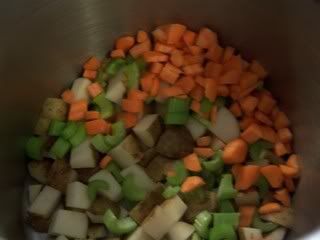 Dice the carrot and celery too.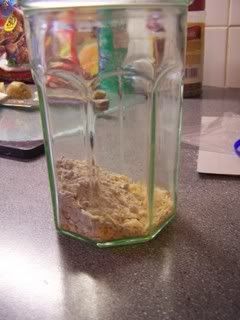 Place the soup mix in a container.



Add water to dissolve the mix.



Pour the mix into the pot and add meatballs. We usually add about 20-30 meatballs to the soup.



Add the carton of chicken stock, and enough water to cover mixture.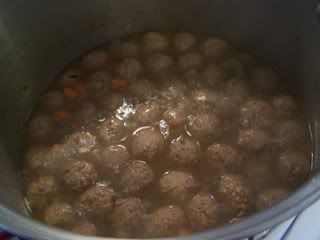 Cook for 30 minutes, or until meatballs are cooked through and potatoes are fork tender.