Day 168.

We are always looking for new and interesting side dishes. This one fit the bill!

Here's what you'll need.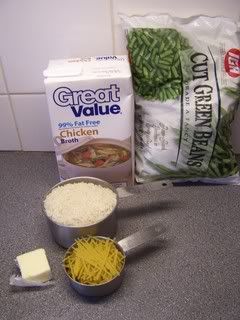 1 tablespoon butter
1/3 cup thin spaghetti, broken up
1 cup white rice
1 3/4 cup chicken stock
1 cup frozen green beans



Begin by melting the butter in a lidded skillet.



Add in the spaghetti and let it brown slightly.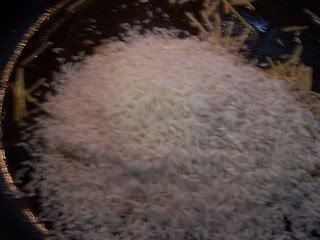 Once it begins to brown, add the rice.



Give it a good stir.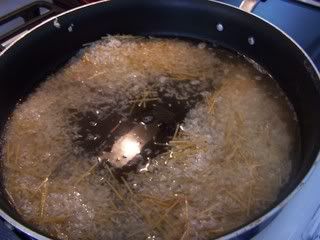 Pour in the chicken stock.



Bring to a boil. Place a lid on it and reduce to a simmer. Simmer for about 18 minutes, or until all liquid is absorbed.



Add in the green beans (and a glug of chicken stock if it seems dry) and slap the lid back on it. Cook for another 5 minutes, or until beans are done.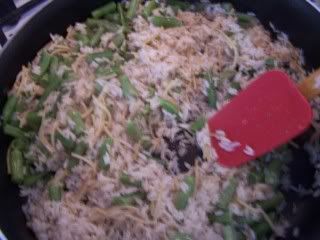 Stir well.



Serve hot.