Day 170.

This is the final recipe of Chauncey Ball stuff. This cheese sauce is served with nacho chips or big pretzels. Mmmm.

Here's what you'll need.


1 lb. sausage
1 stick butter
2 lbs. Velveeta
1 can Rotel
1 jar CheezWhiz or cheddar cheese sauce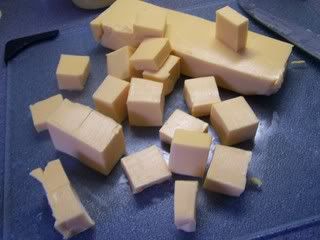 Chop the Velveeta into chunks.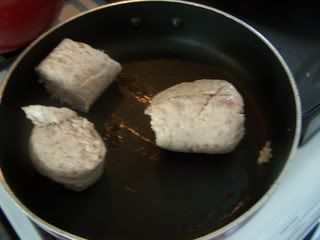 Add the sausage to a hot skillet.



Place the Velveeta and cheese sauce into a crockpot. I like to use crockpot liners here, 'cause this gets messy.



Add in the can of Rotel.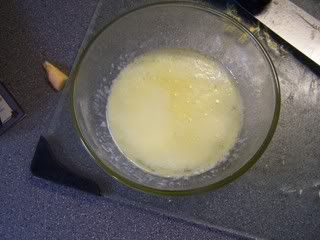 Melt the butter.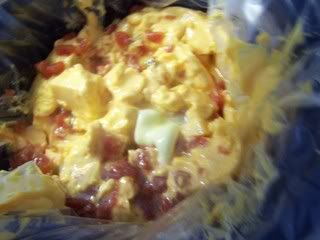 And add it to the crockpot too.



Once the sausage is browned, drain it well.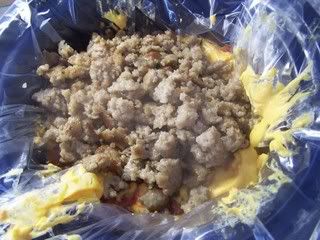 Add it to the crockpot.



Stir it all together and let it melt.