Day 156.

We had some of our good friends over the other night to roast hot dogs over a fire. And what's a fire without s'mores????

Here's what you'll need.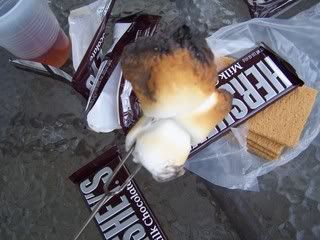 Graham crackers
Chocolate bars
Toasted marshmallows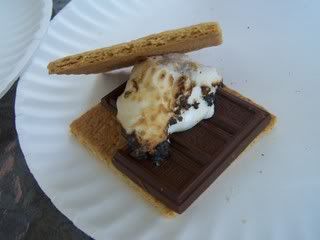 Lay down half of a cracker, top with half of a chocolate bar and a toasted marshmallow. Top with the other half of the cracker.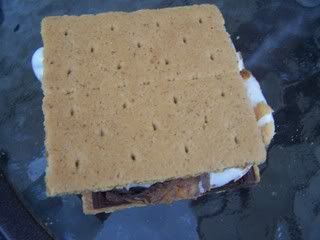 Smoosh it together.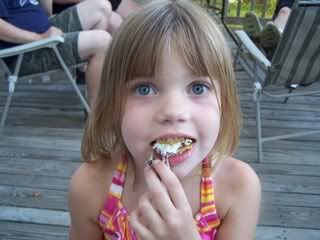 Yum! Looks pretty tasty, huh?