Day 163.

Have I mentioned how much I love my bread machine? Cause I do. A lot. I use it all the time. Now that I've found this recipe? It's gonna get used even more!

Here's what you'll need.
(Bear with me. This has 3 parts...)


1 1/4 cups milk
1 teaspoon vanilla
3 tablespoons butter
3 cups all purpose flour
3 tablespoons sugar
1 1/4 teaspoons salt
2 teaspoons yeast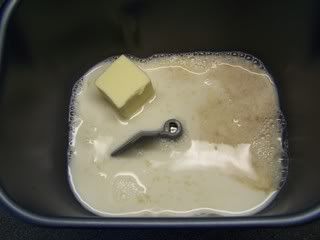 Place the milk, butter and vanilla in bread machine pan.



Add 3 cups flour.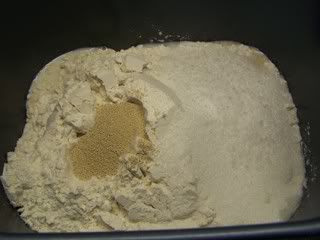 Then the sugar, salt and yeast.

Set machine to Dough setting.

Part 2 - The Filling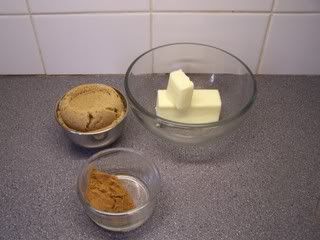 3/4 cup brown sugar
6 tablespoons butter - at room temp.
1 tablespoon cinnamon



I thought it might be easier if the filling were all mixed together, so I dumped all the ingredients into my mixer, fitted with the dough hook attachment.

Part 3 - The Sticky.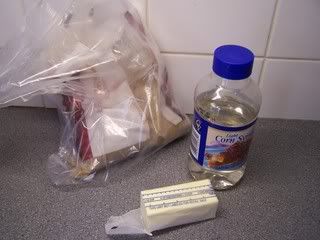 1 cup brown sugar
1/4 cup corn syrup
1/3 cup butter



Add all this to a saucepan.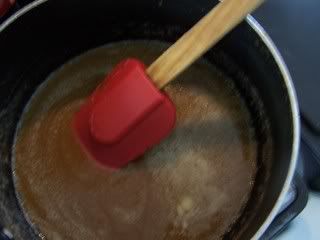 Cook until smooth.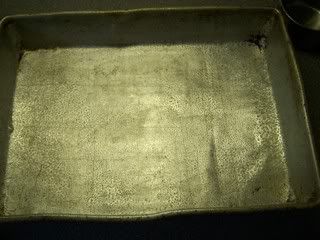 Spray a 9x13 pan well with non stick spray.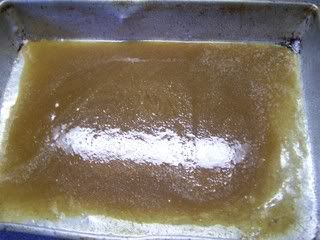 Pour the caramel into the bottom of the pan.



Sprinkle 1/2 cup chopped pecans over the caramel, if desired. Set pan aside.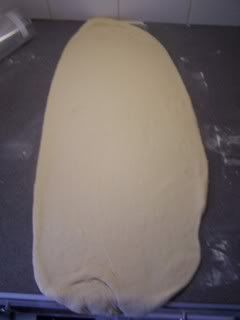 Once dough cycle is complete. Turn the dough out onto a lightly floured surface. Roll into a 12" by 15" rectangle.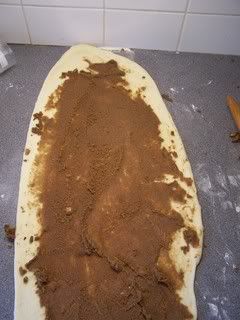 Spread the filling over the dough, leaving about 1 inch all the way around the dough.



Begin rolling up the dough, jelly roll style.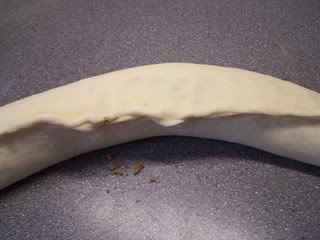 Pinch the seams to seal.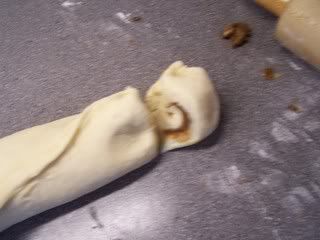 Begin cutting the dough into 1 1/2" sections.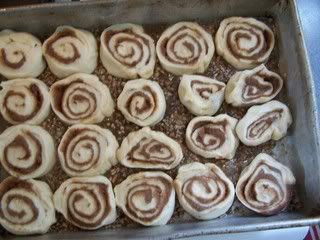 Place the dough into the pan.



Cover tightly with plastic wrap, and place in refrigerator overnight
**Alternate directions below**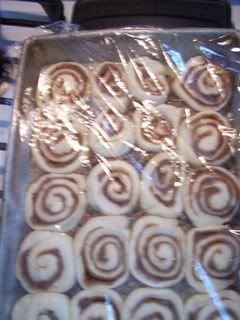 Remove rolls 20-30 minutes prior to baking.

Preheat oven to 350*



Bake for 20-30 minutes, or until lightly browned on top.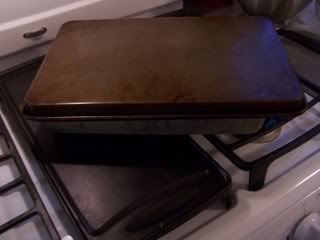 Here it can get a bit tricky. Place a cooling rack and another pan on top of the pan of rolls.



Flip, taking care not to burn yourself on hot caramel!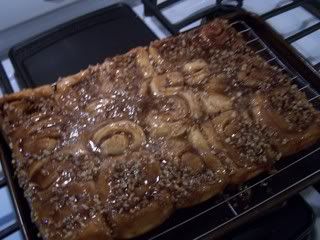 Remove the pan the rolls were baked in. ta-da!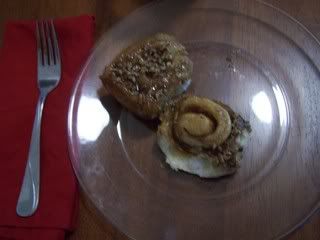 Fantastic!

**Alternate Directions**
If you are making these the same day you want to eat them, simply let them rise at room temperature, covered, for about 45 minutes. Bake as directed.

I made these in the morning, then stuck them in the fridge. I put them into the cold oven, and let them sit in the oven through the preheating. They puffed up just fine this way too.