Day 153.

We've started making milkshakes at home. Millie loves being able to just whip them up on the fly. We love that they're way cheaper than buying them!

Here's what you'll need.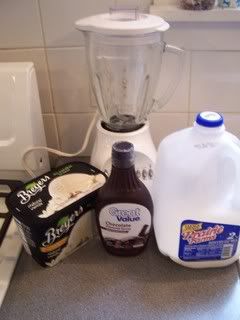 Ice cream
Chocolate syrup
Milk



Put two or three scoops of ice cream into your blender.



Squeeze in some chocolate syrup. (This is a pretty loose recipe. :) )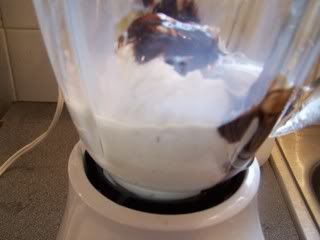 Add milk. I usually use about half as much milk as ice cream. It's a good place to start.



Blend it up!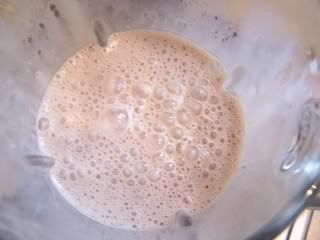 Mine looked a little thick, so I added a splash of milk.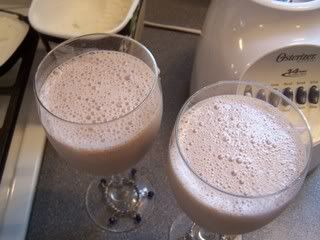 Divide between glasses. Millie likes to be fancy with hers. Imagine that!