Day 174.

I found this recipe and thought it sounded nice and simple. It was, plus it was really good!!

Here's what you'll need.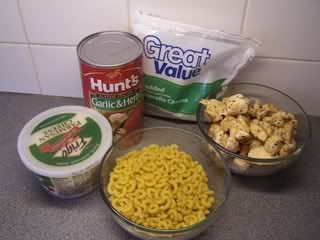 1 26 oz. jar pasta sauce
1/4 cup grated Parmesan cheese
3 cups cooked, cubed chicken
1 1/2 cups macaroni pasta
1 1/2 cups shredded Mozzarella cheese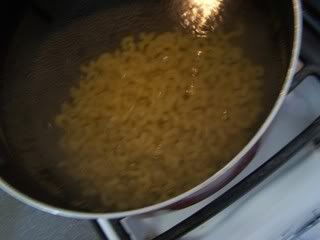 Bring a large pot of water to a boil, cook pasta as package directs.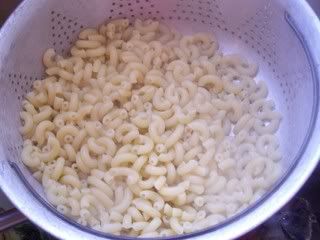 Drain well.



Combine the chicken and hot pasta into a large skillet with a lid.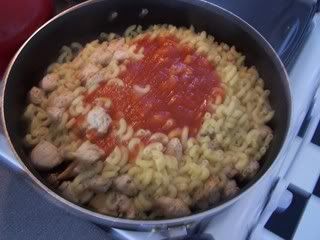 Add in the pasta sauce.



And the Parmesan.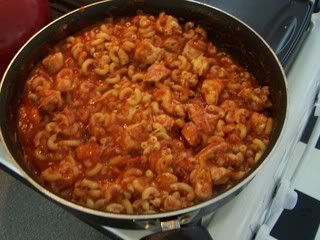 Stir well.



Bring mixture to a boil. Reduce the heat to medium. Cover and simmer for 10 minutes, until the mixture is hot and bubbly, stirring occasionally.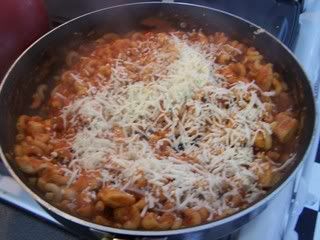 Sprinkle the Mozzarella over the top. Cover and let stand for about 5 minutes or until cheese is melted.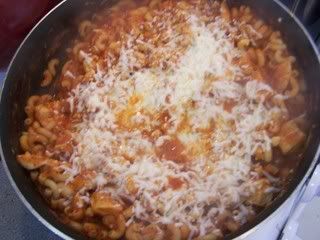 As so.