Day 176.

Bruschetta is one of my favorite summer dishes. It tastes so fresh and summery. There are a bajillion different ways to make it, but this is my favorite.

Here's what you'll need.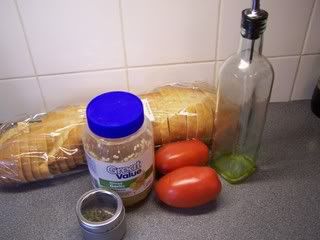 French bread (Walmart will slice it for you. Just ask)
2 roma tomatoes
garlic
olive oil
basil



Begin by dicing the tomatoes.



And placing them into a bowl.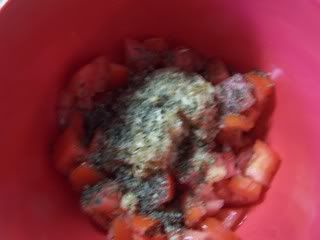 Add in a couple of garlic cloves and a healthy sprinkle of basil. I don't measure, just go by taste.



Add in about a teaspoon of olive oil and give it a good stir. Set aside. This can actually be made up a day ahead of serving. Just keep it in the fridge.



Brush both sides of the bread with olive oil and place onto a grill over medium heat.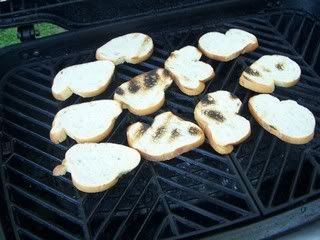 I like a bit of char on my bread. It won't take long to toast up.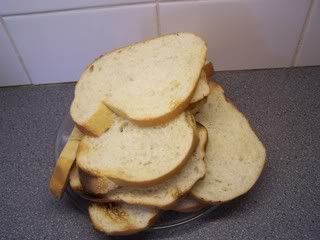 Once it's toasty, take it off of the heat.



To serve, place one toast onto a plate.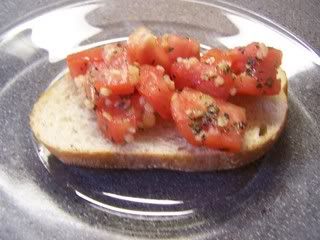 And top with tomatoes. Yum. Summer on a plate :)