Day 175.

We love mashed potatoes, but I find it tiring to stand over a huge pot of boiling water, especially in the summer when it is so darn hot! This recipe is my fix for that! The potatoes cook in the crockpot, then you just whip them with your mixer. Kurt thinks they taste like restaurant mashed potatoes. :)

Here's what you'll need.


2 - 2 1/2 lb. potatoes, scrubbed
1/4 cup water
2 tablespoons butter
1 teaspoon salt
1 teaspoon garlic salt
1/2 to 1 cup milk



Dice the potatoes into 1 inch pieces.



Place all the potatoes into the crockpot.



Cut the butter into small pieces.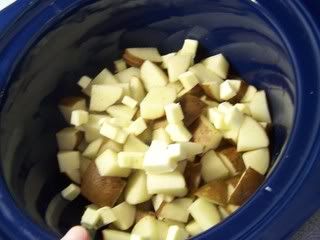 Place the butter in the crockpot with the potatoes.



Add the spices. I sprinkled in a little black pepper too.



Pour the water in.



Cook on LOW for 7 hours or on HIGH for 4.



Place the potatoes into mixing bowl.



Oh, man. This smells amazing...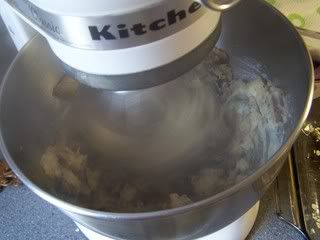 Using your whisk attachment (if you have one), give the potatoes a good whip.



Mmmm.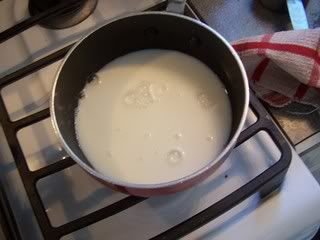 Now here's my secret to cut down on lumps in the potatoes. Heat your milk before adding it. Think about it. Cold milk into hot potatoes? Not such a good idea...



Add the milk to the potatoes.



Turn the mixer on. Low at first, the gradually crank it up.



Whoa, baby.