Day 10

I love this ice cream. It's peanutty and oh, so smooth.

Here's what you'll need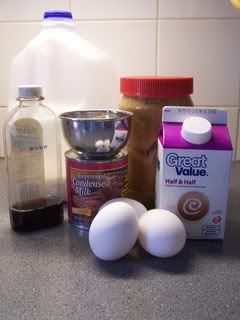 1/4 cup sugar
3 eggs
1 cup whole milk
3/4 cup peanut butter
3/4 cup sweetened condensed milk
1/2 cup half-and-half cream
2 teaspoons vanilla extract
12 miniature peanut butter cups, chopped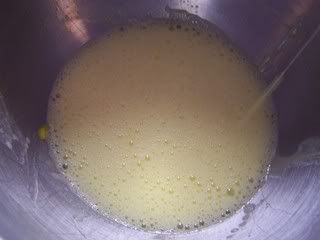 Beat the eggs and sugar until thick, about 3 minutes. Set aside.
In a medium saucepan, heat the milk until just warm.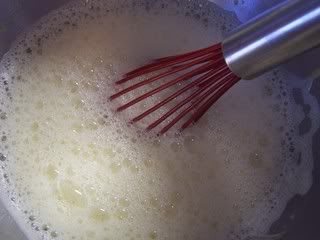 Gradually drizzle a bit of the milk into the eggs, whisking continually. Then pour the whole mixture back into the pan. Cook until thick enough to coat the back of a spoon. I thought I took a picture of that, but apparently I didn't.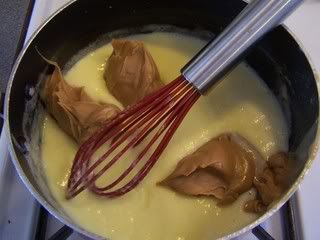 Remove from heat, and add peanut butter.
Whisk until well blended.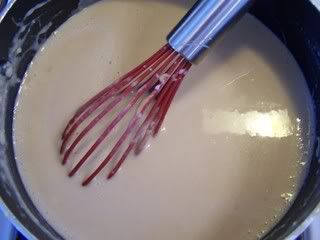 Let cool slightly, then add milk, half and half and vanilla.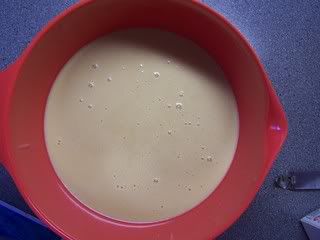 Pour into bowl, cover and chill.
After the base is chilled, (mine was overnight) hook up your ice cream maker. Kurt got me this super cool one for Christmas.
Go ahead and chop up those peanut butter cups while the ice cream is freezing.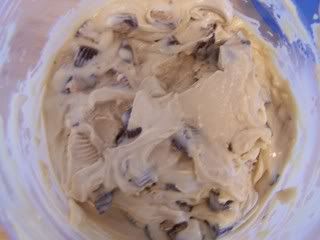 Once the ice cream has churned through, add in the chopped up pb cups, and stir 'em in. Store in freezer. :) Yum.