Day 20.

I made these to go with the pizza melt from the previous post. Yum.

Here's what you'll need.


Potatoes
Vegetable or olive oil
Garlic salt
Basil
Shredded parmesan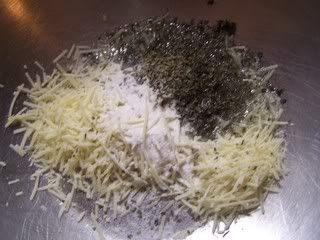 Dump about 1/2 cup parmesan cheese, 1 tablespoon oil, 1 tablespoon basil and some garlic salt in a bowl.



Add some potatoes that you've cut into fry shape.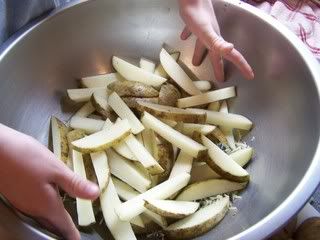 Now have your timid 4 year old assistant mix it up with her hands.



Yeah! That's it, kid!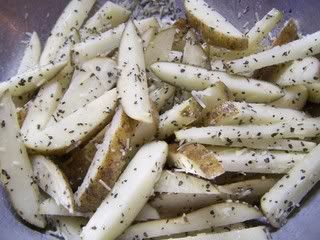 Now, get your potatoes all nicely coated. Yum. These look good already. But they're raw. And I don't know anyone who eats raw potatoes except my friend, Leslie. And her twin daughters. Weirdos. :)



Transfer to a greased cookie sheet. I like to separate mine onto two sheets so they crisp up better. Pop them in a 425* oven for 15 minutes. Turn, then cook another 15 minutes.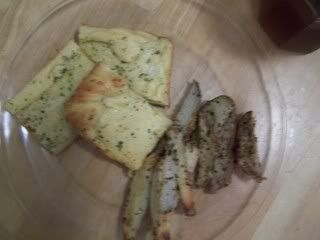 Yum. There's the last two recipes all happy together on one plate. :)