Day 12.

My sister, T, was over this evening. When she's over, I like to make kid-friendly, fun food, since she's 10. Tonight, we had pigs in blankets and homemade fries. The fries went quickly!

These are so, so easy.
Preheat your oven to 425*. You'll want it nice and hot.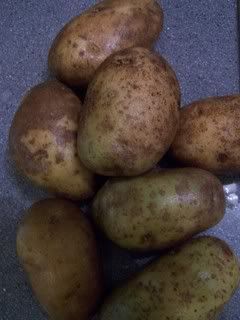 Scrub up some potatoes. For 4 people, I usually do 5-6 potatoes-depending on the size.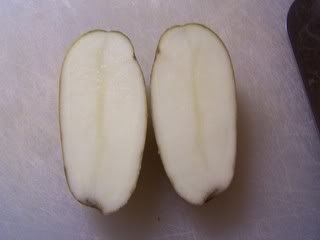 Cut each potato in half.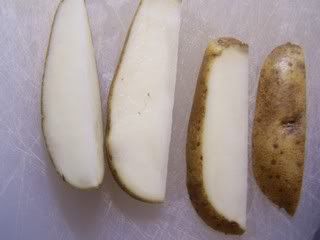 Then into wedges.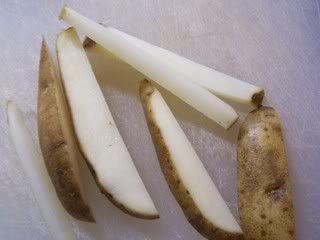 Cut some of the wedges down if they look too thick.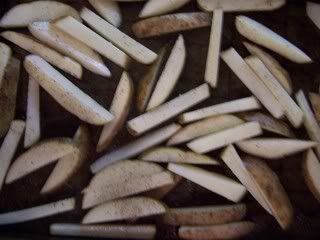 Place on a cookie sheet greased with olive oil. Season 'em up. I used a healthy dose of garlic salt and pepper. Bake them for 15 minutes, turn and bake another 15 minutes.



Pull them out when they're nice and crispy looking. :) I sometimes flip the broiler on, just to crisp them up.

Yummo. These were gone in no time. :)