Day 21.

Garlic rice. Yummo. I usually make this as a side dish, but you can add in some ground pork to make it more of a main dish. We had this tonight with some chicken that I marinated in a Baja style marinade, and some green beans.

Here's what you'll need for the rice.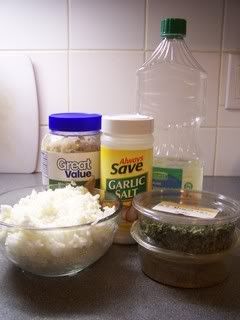 3-4 cups cooked, white rice
2 tablespoons vegetable oil
3-4 cloves garlic
Garlic salt
Pepper
Cilantro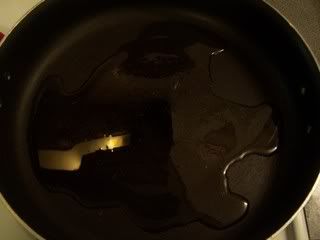 Heat up the oil in a big skillet.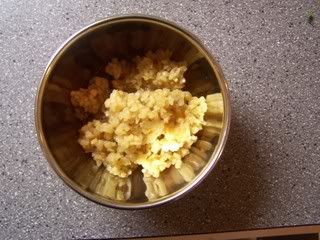 Dice the garlic. Unless you are lazy and buy the pre-chopped. It's okay. I do it.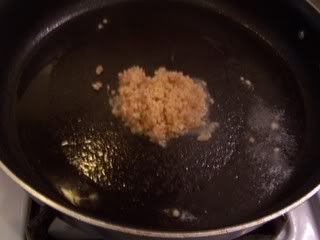 Add the garlic to the hot skillet. Stir it around quickly, and don't let it get too brown. The darker it gets, the more bitter the taste.



Now, get your rice. I had cooked mine earlier in the day, but you can use leftover or cook it just before you make this. Doesn't really matter.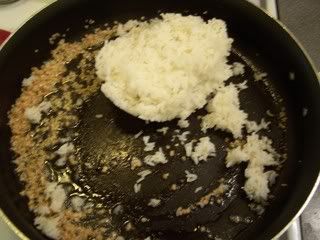 Add the rice to the skillet and kind of smoosh it around. It gets clumpy as it sits, and you need to break up the chunks.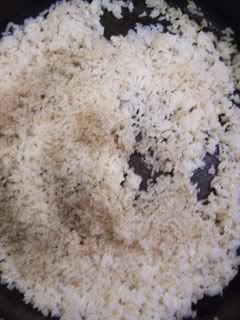 Stir the rice and garlic oil mixture well. Add some pepper, garlic salt and dried cilantro to your liking. I think I used about 1/2tsp pepper, 1 tsp garlic salt, and about 1 tsp cilantro. I don't really measure. I just throw some in there.
I'm reckless. I know. :)



The finished product. Millie even proclaimed it "delicious mom!".